Sitting at a Media MICE booth during an ophthalmology conference is a new experience for two of the four MICErs in attendance. And, indeed, it's been quite an experience.
Welcome to Day 3 of the 39th ESCRS Congress!
We (Ellie and Andrew) have been able to represent the company as a brand, and have tried our darndest to spread the good word about the funky fabulousness of our work. The design of the booth is suitably garish and bright, a lighthouse of color in a vast exhibit hall.
We've also been treated to a continuous loop on our very own television while sitting at the booth, where Media MICE CEO Matt Young can greet visitors that may pop by — all while remaining comfortably ensconced in Da Nang, Vietnam.
It's a great idea, no doubt. But, unwittingly, we've also become experts on the entire history of Matt's conference attire. In fact, we can now reel off his repertoire in perfect unison!
"Can you name them? I'll give you a minute. Well, there's the banana suit, the watermelon suit, the orange suit, and the strawberry and flower suit…"
If you want to learn more about Matt's chosen clothing or the rest of his conference speech, please email in. We'll be delighted to reel it off for you.
A bedtime IOL fixation
Your writer's day began in bed — funnily enough — watching some of the hybrid format content the ESCRS has published as part of the Congress. It's worth noting that many of the speakers were not physically present at the conference but had called in from elsewhere in the world.
A particularly interesting session, Main Symposium: Practical Digital Ophthalmology, provided some actionable insights into turning one's data into better patient outcomes, so did Intrascleral IOL fixation, particularly for those fixated on intraocular lenses (IOLs).
However, as many would agree, conferences are best enjoyed in person and not from the comfort of one's room. So off I went to the exhibit hall for the rest of the day.
The session on Next Level Cataract Surgery: Innovations for Enhanced Outcomes, Ease, and Control offered ophthalmological content almost as comprehensive as the seminar's name. And thanks to the free lunch packs, many attendees were bursting from more than just new knowledge.
Sponsored by Johnson and Johnson, the session included presentations from doctors from across Europe and included some spirited question-and-answer sessions. The atmosphere of the room was warm, convivial, with those in attendance clearly happy to have returned to a real event.
One of the standout speakers of the event was Dutch ophthalmologist Nic Reus, who works at the Rotterdam Eye Hospital in the Netherlands. He presented a session on Overcoming Barriers for Treating Astigmatism and highlighted some of the difficulties faced in this area, including identifying patients for a toric IOL.
The session included an interesting section on IOL calculation where he recommend the use of desktop computer software to calculate the right IOL formula. He also emphasized his preference for a preloaded IOL, as it's easier for technicians to prepare.
Shiny bright lights
From the session rooms, it was all too tempting to get back to perusing the exhibition hall. And despite it being the last in-person day of ESCRS 2021, there was no reduction in the number of visitors (some 3,000 visitors).
As we've discussed, many of the booths put a great deal of effort into making themselves stand out, whether that be via displays, product demonstrations, or others.
However, Cassini, a cornea-focus ophthalmic manufacturer based in the Hague, the Netherlands, only had to rely on the pretty bright lights of its signature device, the Cassini Ambient.
Demonstrated by the company's CEO, Joris Vogel, the Cassini Ambient is hard to miss — thanks to its multi-light display where the patient places their face. It includes a submicron accuracy with up to 700 ambient multicolor LEDs combined with 2nd Purkinje raytracing technology, an anterior axis repeatability rate of three degrees, keratoconus screening indices, and many other cool features. Drop by their booth — both in the real world and virtual — to check the Ambient out! It looks really promising in cornea treatment.
Now, for something completely different [Editor's note: Monty Python?], we'd like to highlight something a little more left field. We've covered some cool product displays and demonstrations at the ESCRS Congress, and given that this stuff is high-tech and usually involves things like needles and lasers, it's not hard to say why even a layman would be interested in it.
There is one indispensable piece of equipment that ophthalmologists, optometrists, and other clinicians rely on, however. And that is the humble chair.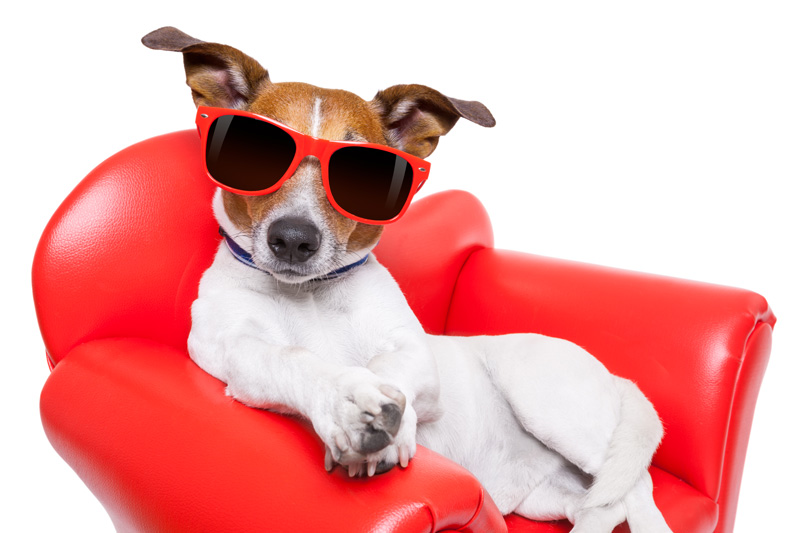 Bright-red as a Ferrari
There were several companies present at the ESCRS exhibit hall that made chairs designed specifically for ophthalmologists and their patients.
For example, there was Meccanottica Mazza, an ophthalmic instruments company based in Carate Brianza, Italy, that showcased a rather striking red chair system reminiscent of a Ferrari. If you're looking to provide a 'need for speed' for your patients, or you just want to sit them in a comfortable and efficient system, go and check out their stall.
Day 3 was the last day of 'real world' events at ESCRS 2021. And, frankly, it doesn't feel great — it's been tremendously fun to be at a live ophthalmology conference, for both the novice and veteran MICErs present.
We've made a lot of new friends and connected with old ones. And simply being able to wander around and look at the booths, enjoy free candies, and stretch out legs again is so meaningful post-COVID-19. We have no doubt that tomorrow's virtual-only content will be interesting. But we are already looking forward to next year's ESCRS event in Milan, Italy.
More about Matt's suits…
For now, we're going to uncondition ourselves from whatever code was in Matt's monologue about his suits.
If we're unbrainwashed by tomorrow, we'll be reporting from the ESCRS virtual platform — so don't miss out on our coverage and latest updates!
In the meantime… banana suit, watermelon suit, orange suit…