Nothing in life — whether it be in sports, literature, or indeed, when it comes to one's health — is more motivating than a successful comeback. We all love a redemption story and tales of people who fell from grace, but beat the odds to regain their former position. Can anything be a sweeter moment than meeting a friend you haven't seen for years, or becoming fully healthy again after languishing on the sidelines?
Well, we've got news for you, a comeback is happening — and if you are a prodigious reader of the Media MICE Roving Reporter articles, you've probably got a good idea of which disease will make another appearance. That's right — you guessed it — it's syphilis.
No really, it's something of an inside joke among the Media MICE team that this correspondent (Andrew) has a somewhat morbid obsession with syphilis, as well as any other condition that's icky, rare or simply gorey. Imagine his joy, therefore, when he realized he could work in this most ancient and sinister of conditions into the body of this article.
With that, welcome to Days 4 and 5 of the 36th Asia-Pacific Academy of Ophthalmology Virtual Congress (APAO 2021).
Scientific symposiums galore
Before we move on to venereal diseases and their ocular complications, we have some scientific symposiums to sink our teeth into. Day 4 highlights included the APGS Symposium: Lasers and Surgeries for Angle Closure and Angle Closure Glaucoma, which was bursting with information galore about glaucoma. The session was notable for one doctor, Dr. Norman A. Aquino, an ophthalmologist at the University of the Philippines in Quezon City, Manila, who spoke in favor of trabeculectomies, whereas Prof. Prin Rojanapongpun of the Bumrungrad International Hospital in Bangkok, Thailand, spoke against them, favoring phacoemulsification instead.
Day 5 was no less exciting and one of the earliest sessions was a real eye-catcher (we know by this point you'll pardon the pun). Orbital and Oculoplastic Surgery: What Am I Doing Differently? brought together several experienced oculoplastic surgeons to discuss the latest developments in the field. A speaker of particular note was Dr. Reynaldo Javate, an oculoplastics specialist at the Hospital of the Infant Jesus (Manilla, Philippines), who presented on porous orbital implants, an innovative new device he described as being a very promising development.
One disease that would sorely welcome a promising development is myopia, as we know, it is becoming a disease of truly pandemic proportions, especially in Asia. During IMI Symposium: International Myopia Institute 2021 White Papers — Where the New Evidence Takes Us in Managing Myopia, Prof. Ian Morgan from the International Eye Institute, provided some fascinating revelations about myopia risk factors. These included the fact that children without access to education rarely develop myopia, and that increased time spent outdoors reduces the risk and progression of myopia.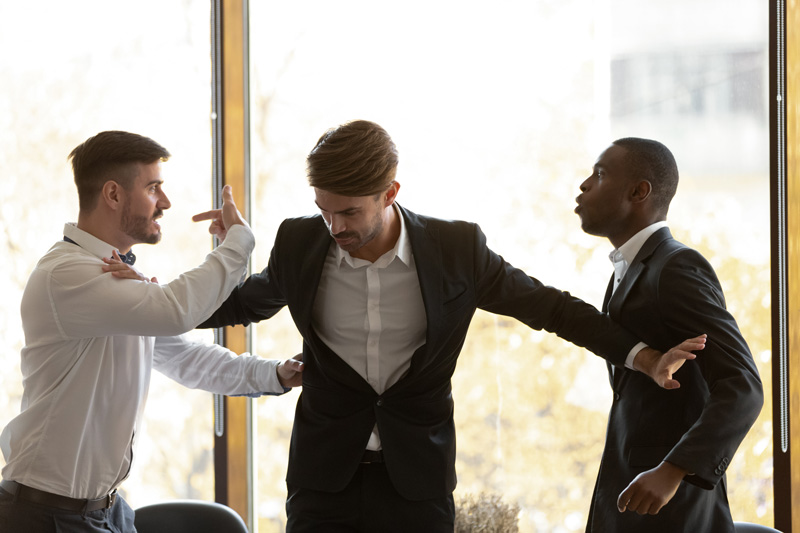 Squeaking toward better understanding of myopia progression
Everyone has heard of the expression "human guinea pig," which refers to experimentation on humans. However here, we're referring to the charming (and apparently edible) rodents often used in medical trials. So, when we discovered a free paper that actually involved the use of said "squeakers" we couldn't resist giving it some coverage. Fine Resolution Assessment of the Elastic Properties of Myopic Choroidal Stroma in an Animal Model, led by Dr. Quan Hoang at New York-Presbyterian Hospital-Columbia and Cornell, analyzed the dependency of choroidal biomechanical properties in unilaterally-myopic guinea pigs to examine myopia progression.
In the study, 13 one-week-old guinea pigs underwent unilateral form-deprivation-induced myopia for one week and 12µm thick serial cryosections were obtained either in a vertical (superior/inferior) or horizontal (nasal/temporal) orientation, and scanned. The association between each biomechanical parameter and region and myopia status was assessed with linear regression analysis, and the researchers found that "myopia development and progression are associated with microstructural and biomechanical alterations in the choroidal stroma." As we know, myopia is a serious condition these days, but won't someone please think of the guinea pigs?
Back to neurosyphilis
So, on to the great comeback king of the conference, the moment that probably Andrew and nobody else was waiting for: Neurosyphiilis. Yes, Andrew managed to find a poster about his favorite condition, so kudos to lead author Dr. Nurul Farah Huda Shahrudin for his poster: A Case Report of Neurosyphilis: A Great Masquerader. This poster records a case of neurosyphilis mimicking fungal endophthalmitis in a 53-year-old patient with underlying retroviral disease (RVD) under highly active antiretroviral therapy.
The patient presented with blurred vision in the left eye with redness and pain for two weeks. An anterior segment exam revealed moderate anterior uveitis and dense vitreous, with a swollen optic disc with a fungal ball inferiorly. A diagnosis of fungal endophthalmitis was made and intravitreal amphotericin B, vancomycin, Fortum treatment, and intravenous benzylpenicillin antibiotics were applied leading to an improvement in vitreous and vision was noted. A revised diagnosis of neurosyphilis with ocular involvement was subsequently made, with Dr. Shahrudin warning that clinics should mark patients with high RVD as possibly being syphilitic.
And so we come to the end of this writer's "Roving Reporting" during the APAO 2021, as the event moves into its final hours, and what a show it's been thus far. Make sure you take time to read the other articles we've published in our show dailies, and in particular, check out the story on page 12 as it contains an ocular trauma account caused by an actual bear attack. In the meantime, keep your eyes peeled for more top news as the Media MICE team continues to cover all the best that's ocular (and maybe sometimes icky).