Syphilis is an old condition. In the many centuries of its existence, it's picked up a number of alternative names, most of which point to the "otherness" of the disease and blame its occurrence on another group of people. The English used to call it the French disease, whereas their Gallic counterparts described it as the Neapolitan disease. The Russians often called syphilis the Polish disease, the Turks brought religion into question by calling it the Christian disease, and Indian Hindus once called it the Muslim disease.
At Media MICE, the disease has picked up a nickname all of its own: Andrew's disease. Not because he is afflicted with the condition (or at least, we would hope…) but because he has an almost unhealthy passion for learning about it, describing it as one of the most interesting afflictions known to mankind. So whenever a chance comes up to write about syphilis and its ocular manifestations, of which there are many, he gets rather excited, and one such opportunity appeared when our CEO Matt Young read an Economist article.
The magazine published an article titled Syphilis Rates Are Rising Relentlessly in Britain, which covered the remarkable and worrying rise in cases of the sexually transmitted disease, primarily amongst homosexual men. The article points to improvements in the treatment and prevention of HIV in this community, which has led to rises in risky sexual behaviors, especially sex without condoms.1
Could rising STD rates mean more ocular disease?
This trend is reflected in the rise of other STDs like chlamydia and gonorrhea, increasing at 2% and 26%, respectively. The Economist article pointed out that there has been a drop in funding for sexual health treatment, as well as the perception that syphilis only affects "other people."
This is all very interesting, and it certainly would be intriguing to observe how the British authorities respond to rising rates of syphilis and other STDs, but how will this affect ophthalmologists? As we know, ocular syphilis may not be everyone's favorite medical malady, but it has a number of fascinating manifestations that can cause significant impacts on the patient's health and living standards. These usually present in the third, late stage of syphilis infection, and are often encountered in patients suffering from neurosyphilis, the infection of the nerve system.
So what can ophthalmologists expect to see if syphilis cases continue to rise and remain untreated or undetected to the point where ocular syphilis develops? Fortunately for them, there are a number of studies into the manifestations of ocular syphilis from various regions of the world, and the condition is becoming more well known in the medical community. What makes good reading for our correspondent and his obsession will prove useful for British ophthalmologists, too.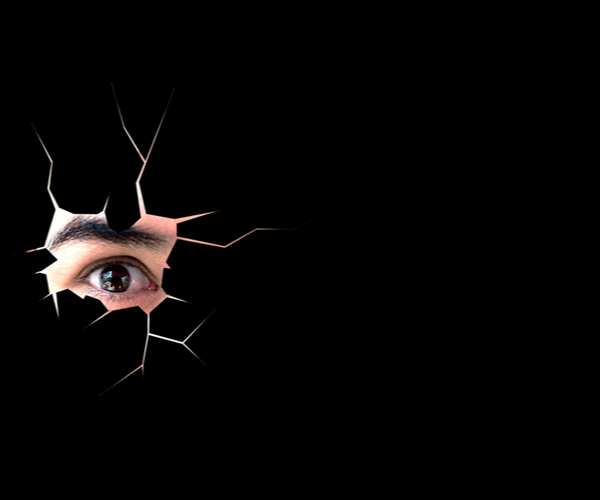 How does ocular syphilis manifest?
A good example would be Clinical Profile and Visual Outcomes of Ocular Syphilis: A Five-year Review in Hospital Universiti Sains, Malaysia. A high-quality, comprehensive retrospective study, the researchers responsible examined the medical records of ocular syphilis patients who attended the eye clinic at Hospital Universiti Sains Malaysia (located in the city from Khota Bhary) from January 2013 to June 2017. All in all, 10 patients (13 eyes) with ocular syphilis were identified out of 106 cases that presented with ocular inflammation.2
The results were quite interesting. Diagnoses included panuveitis (four eyes, 30.8%), anterior uveitis (two eyes, 15.4%), posterior uveitis (seven eyes, 53.8%), and optic neuritis (two eyes, 15.4%). Seven eyes (53.8%) presented with visual acuity of worse than 6/60, five (38.5%) had visual acuity between 6/15 to 6/60, and one (7.7%) had visual acuity of 6/12 or better. British ophthalmologists may want to look for these conditions during routine screening, and perhaps check in with them about their sexual history.
This would be particularly wise as ocular syphilis is frequently encountered in patients with HIV. While the rate of HIV infection in England is low, at around 0.017%, it is also rising, and again, particularly among homosexual men. In fact, studies have shown that ocular syphilis is more likely to manifest in syphilis patients who are HIV positive as compared with HIV negative patients.
One Good STD Deserves Another
Ocular Syphilis and HIV Coinfection Among Syphilis Patients in North Carolina can provide us with some answers. The study examined syphilis cases reported in North Carolina from 2014-2016, categorized the patients involved by HIV status (positive, negative, unknown), and also recorded ocular syphilis status based on the report of ocular symptoms with no other defined etiology.
The study found that among 7,123 confirmed syphilis cases, 2,846 (39.9%) were living with HIV, 109 (1.5%) had ocular syphilis, and 59 (0.8%) had both. The study's authors concluded that ocular syphilis was more prevalent in syphilis patients with HIV compared to HIV-negative/unknown status patients and that HIV-related immunodeficiency possibly increases the risk of ocular syphilis development in co-infected patients.
So, for those British ophthalmologists who may be reading this article, it might be a good idea to consider your patient's sexual health history. If they present with symptoms characteristic of ocular syphilis, discovering their HIV status may be a good measure. Regardless, education of the risks of STDs is key across medical sectors, if done properly, perhaps England can reduce its growing syphilis problem.
References