A lot can change in a decade. In 2012, the first MIGS device received FDA approval. And now, in any conversation about glaucoma surgery, MIGS is bound to come up. There are, of course, many reasons for their popularity, and we won't go into them here (there's not the time or space for that) — rather, we'll let the numbers paint the picture of the changing surgical landscape in glaucoma surgery.
Fortunately, a 2021 paper published in Ophthalmology* set out with the aim to do just this. To boot, the investigators also looked into who exactly was performing these procedures: glaucoma subspecialists versus non-specialists. What they found was interesting, indeed. Let's get into it, shall we?
The What, When and Where
This retrospective, observational analysis included 1,468,035 fee-for-service Medicare beneficiaries who underwent at least one laser or incisional glaucoma surgery from 2008 to 2016 in the United States. Procedures assessed included traditional incisional glaucoma surgeries (trabeculectomy and glaucoma drainage implants) and MIGS (including canaloplasty, endocyclophotocoagulation, goniotomy and iStent trabecular micro-bypass surgery).
What went up?
Medicare beneficiaries who underwent any glaucoma therapeutic procedure increased by 10.6%.
Total number of MIGS procedures increased by 426%.
Overall number of goniotomies performed increased by 1,911%.
Canaloplasty volume increased by 797%.
iStent trabecular micro-bypass procedures increased by 12,810%.
What went down?
Total number of traditional incisional glaucoma surgeries decreased by 11.7%.
While the study authors admit several limitations to their study, it's fairly safe to say that even so, it looks like MIGS (and the procedures they classified as MIGS) are enjoying their moment in the sun.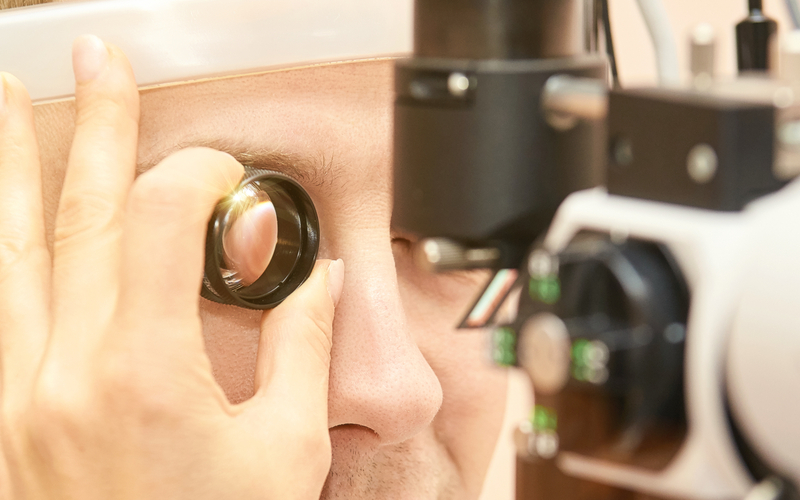 The Who
The final question these investigators sought to answer was "who is performing these procedures?"
First, they defined who was who: Glaucoma subspecialists were ophthalmologists who performed at least 10 traditional incisional glaucoma surgeries annually that were billed to Medicare. Meanwhile, nonspecialists were optometrists and ophthalmologists who performed at least one laser or incisional glaucoma surgery, but fewer than 10 traditional incisional glaucoma surgeries annually. This definition resulted in 956 (26.8%) glaucoma subspecialists and 2,603 (73.2%) nonspecialists.
Glaucoma subspecialists performed the majority of trabeculectomies (76.7% in 2008 and 83.1% in 2016) and glaucoma drainage implants (77.7% in 2008 and 80.6% in 2016). Further, in 2016, subspecialists performed 22.0% of endocyclophotocoagulations, 25.2% of iStent insertions, 56.9% of goniotomies, and 62.8% of canaloplasties — meaning that many MIGS were performed by nonspecialists.
"We did not expect to find that such a large proportion of MIGS are being performed by nonspecialists," said the authors. While noting MIGS' safety profile, they noted that their effectiveness at lowering IOP relies on proper anatomical understanding and device placement.
"If many of these procedures are being performed by nonspecialists as our analyses are demonstrating, it highlights the importance of ensuring that ophthalmology residents obtain sufficient training in slit-lamp gonioscopy to properly identify angle structures and comfort performing gonioscopy in the operating room," said the authors.
There are several other reasons for the rise in MIGS among nonspecialists, noted the authors.
These include the ability to often perform MIGS in conjunction with cataract surgery; indications for use in patients with mild to moderate glaucoma (many of whom are managed by nonspecialists); and a desire for some nonspecialists to market themselves as being early adopters to surgical innovations, they said.
What does it all mean?
According to the authors, this study shows "the changing landscape of glaucoma surgery with a large shift away from the more traditional incisional glaucoma surgeries to rapid and widespread growth of MIGS."
The authors continued: "With the aging of the U.S. population, the fact that glaucoma tends to disproportionately affect older patients, coupled with the increased safety profile of some of these newer surgical options that are now available, along with a desire for patients to be on fewer topical IOP lowering medications, we expect to see continued rises in utilization of glaucoma therapeutic interventions in the years to come."
Of course, it should be mentioned that this study concluded in 2016. Now, as we sit in 2022, there are many more MIGS devices available … and as this writer could hypothesize, many more MIGS procedures are being performed, too. It will certainly be interesting to see what glaucoma treatment looks like in 2032.
*Rathi S, Andrews CA, Greenfield DS, Stein JD. Trends in Glaucoma Surgeries Performed by Glaucoma Subspecialists Versus Nonspecialists on Medicare Beneficiaries From 2008-2016. Ophthalmology. 2021; 128(1): 30–38.