Although cataract surgery is commonly performed, when glaucoma patients undergo this procedure, a different set of challenges arise — particularly in Southeast Asia where angle-closure glaucoma is prevalent. Doctors shared their thoughts from cases they have encountered during a symposium at the recently held 5th meeting of the ASEAN Ophthalmology Society (AOS Virtual 2022).
Cataract Surgery in PAC
Primary angle-closure glaucoma (PACG) sits on the severe end of the spectrum of primary angle-closure diseases; this includes primary angle-closure (PAC) in the middle, and the milder primary angle-closure suspect (PACS), said Prof. Dr. Rahat Husain, director for regional and community eyecare at Singhealth and senior consultant for glaucoma at the Singapore National Eye Centre (SNEC). Speaking about Cataract Surgery in PAC, he discussed best practices for managing PAC. "The lens plays a significant factor in the etiology of the disease, no matter which mechanism is in place," he reminded the audience.
"The first question I ask is: 'Is there significant cataract in the patient with PAC?'" Prof. Dr. Husain said. If there is, the risks and benefits of laser peripheral iridotomy (LPI) and phacoemulsification should be considered with the main objective to reduce the risk of PACG developing, he explained.
According to Prof. Dr. Husain, if a patient with PAC has significant cataract, he would take out the lens and might combine it with the goniosynechialysis (GSL) if they have significant peripheral anterior synechiae (PAS). However, if the patient has a clear lens, and if they're younger with good intraocular pressure (IOP) control, he would likely do an LPI. If the patient has high IOP, is older, has a high lens vault, low corneal endothelial cell count (CECC), and should the surgeon be experienced, Prof. Husain said he would combine it with phacoemulsification with a plus or minus GSL.
A Phaco Post-Glaucoma Surgery?
In the case Cataract Surgery after Glaucoma Surgery, Dr. Virna Dwi Oktariana from Cipto Mangunkusumo Hospital at University of Indonesia shared recent study results, as well as details about her patented Virna Glaucoma Implant (VGI by Rohto Lab) device, currently in use in Indonesia.
A study has shown that phacoemulsification in patients with functioning filtering blebs causes the eye's IOP to rise further with more medication needed.1 When considering if phaco or trabeculectomy should be done first, she pointed to another study2 that showed the failure rate (in 12 months) for the group that had phaco prior to trabeculectomy was 10%, whereas the failure rate for trabeculectomy followed by phaco was 39%.
She also said that performing phaco after a pre-existing Ahmed Glaucoma Valve (AGV)3 insertion seems to have an effect in lowering the IOP months after the procedure, but more medication was needed.
What about the VGI device? In her own study of five patients (from RSCM data) who underwent phaco after the VGI insertion, one patient's IOP was 9 mmHg at 18-month follow-up without glaucoma medication, while another had a final best corrected visual acuity of 6/6 with IOP of 13 mmHg at 6-month follow-up with one glaucoma medication.
Path to Clearer, Brighter Future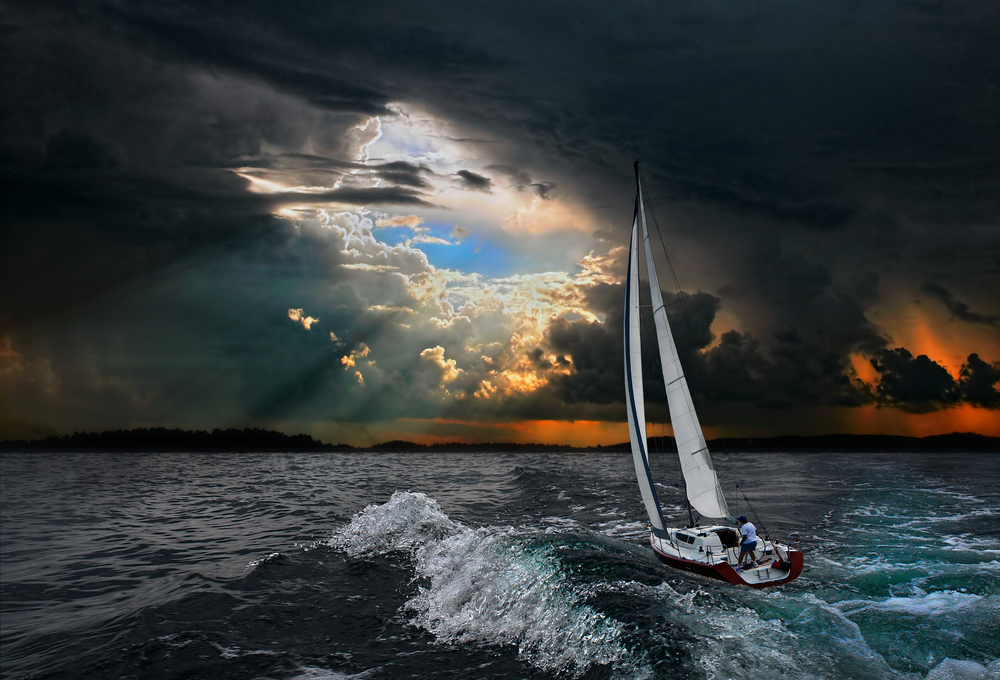 "Anyone who has attempted to do both cataract and glaucoma surgery in one sitting can attest to the 'stormier than usual course,' requiring an intensive follow-up with the patient," said Dr. Carlos Naval, consultant ophthalmologist at the Cardinal Santos Medical Center and Our Lady Lourdes Hospital (Philippines). He shared a patient case study of a Combined MIGS and Cataract Surgery, noting that even if the two surgeries were done sequentially or a few months apart, they're not free from postoperative problems.
On the plus side, MIGS gives reason for both doctors and patients to hope for procedures with minimal trauma, such as the XEN implant and iStent. In addition, a single surgery session can be performed efficiently with faster visual recovery time and refractive outcomes can be maximized, he said. This was seen in his patient who recovered with an IOP of 14 mmHg after one month post-XEN implant without any need for glaucoma medication. Dr. Naval said this shows that MIGS can be an option following cataract surgery without compromising visual outcomes.
Nanophthalmos: Small Eyes, Big Challenges
Cataract surgery in very small eyes is always very challenging, said Assistant Professor Dr. Damrong Wiwatwongwana, in a presentation entitled Cataract Surgery in Angle Closure: Nanophthalmos. Nanophthalmos is a rare disease that includes a clinical spectrum of small eyes such as simple microphthalmos, relative anterior microphthalmos (RAM), complex microphthalmos and nanophthalmos.
In RAM, the associated pathology includes small pupil, corneal guttae, glaucoma and pseudoexfoliation. "The most frequent complication after cataract surgery was temporary corneal edema, which occurred in 63 of 84 eyes (75%)," he said.
Other intraoperative issues include uveal trauma, Descemet's detachment and posterior capsule rupture. For patients with nanophthalmos, the surgical challenges are a result of lack of surgical space in a crowded anterior chamber, shallow peripheral and central chamber, PAS, poorly dilated pupils, and thick choroid and sclera.
There are higher risks of complications in RAM, including: corneal edema, CME, iris or zonular trauma, poor visual outcomes — and even malignant glaucoma could occur. In nanophthalmos, the patient is susceptible to RAM plus uveal diffusion and choroidal hemorrhage. Also, because of the limitations of biometry and IOL calculations, the patient might experience residual refractive errors. "So, there's a possibility that you need additional intraocular manipulation," said Dr. Wiwatwongwana, before commenting on intraoperative procedures and other tips for this genetic condition.
"While performing phaco, we're especially careful with the cornea and posterior capsule. And don't forget to pray at this stage, and I always do that," he humbly confessed.
"Knowledge of anatomic variables, ideal formulas for IOL calculations, and pearls for dealing with intraoperative access and complications will help surgeons approach these challenging cases with confidence," he added.
Bringing Sight Back in Alignment
Finally, what surgical management method would one choose if a patient presents with subluxated cataract and secondary angle-closure glaucoma? For the Chief of Glaucoma Department at the Vietnam National Eye Hospital, Dr. Do Tan, he said he prefers cataract removal (phaco with capsular tension ring) combined with vitrectomy and goniosynechialysis (GSL) before showing a demonstration of the procedures.
Editor's Note: The 5th AOS Congress was held virtually on March 26-27, 2022. Reporting for this story took place during the event.
References
Rebolleda G, Muñoz-Negrete FJ. Phacoemulsification in eyes with functioning filtering blebs: a prospective study. Ophthalmology. 2002;109(12):2248-2255.
Nguyen DQ, Niyadurupola N., Tapp RJ, et al. Effect of phacoemulsification on trabeculectomy function. Clinical & Experimental Ophthalmology. 2013;42(5): 433–439.
Sa HS, Kee C. Effect of temporal clear corneal phacoemulsification on intraocular pressure in eyes with prior Ahmed glaucoma valve insertion. J Cataract Refract Surg. 2006;32(6):1011-1014.