It was a cold morning in Amsterdam, with mist settling over the canals concealing the city's cyclists and their bikes, and the only thing giving them away were bicycle bells pinging away as they went to work. Some of those commuters were on their way to a different place than their usual offices and clinics, instead heading to the south of the Dutch capital to a conference center. Protruding from the mist, surrounded by blue banners advertising the event of the day, they made their way into the lobby and had their tests and vaccines checked.
For the first time — in what for many of us has seemed like an eternity — ophthalmologists and others working in the ocular field entered a European conference hall to attend a major event. Indeed, the 39th European Society of Cataract and Refractive Surgeons (ESCRS 2021), had returned to the real world, following the worst of the COVID-19 pandemic. As the attendees filled the event space inside, outside, the mist lifted to reveal a bright sunny day, not a bad metaphor at all…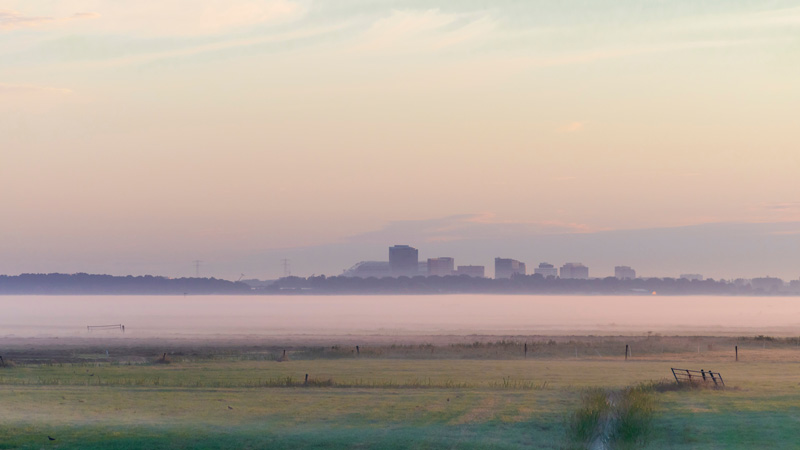 Charlie in the ophthalmology factory
While the Congress is in its 39th iteration, it's an event of firsts in many ways too: The first major event to be held in tangible reality since the pandemic began, the first one in Europe to offer a full hybrid experience, while still being a primarily real-world event, and the first for this Media MICE writer in his home continent. The first day was also a real eye-opener (and yes, we meant that pun), as the various online-only events of the last 18 months had naturally been unable to offer something which many have missed — namely, company booths and product demonstrations.
For someone fascinated by both the technical and the icky in equal measure, the chance to view high-quality surgical device videos with company representatives; to try out intraocular pressure (IOP) tools; to watch surgeons demonstrate lens extraction techniques on an incredibly realistic looking fake eye … wow. Despite ESCRS 2021 being somewhat smaller than one might have expected a few years ago, this event packed a punch, with no need for any Dutch courage. Dozens of stalls were showcased, manned by hundreds of exhibitors and visited by attendees.
If ESCRS is anything to go by, you need not fear COVID-19's long-term impact on the industry and the future of other events. Anti-virus restrictions were in place to be sure, guests had to prove they'd ever been vaccinated or had tested negative within the last 12 hours to gain entry, but once inside, the restrictions were comfortable. Face masks were not required, and social distinct requirements were limited, making the conference feel as "pre-COVID" as possible.
"It's still not 100% compared with how these events used to look, but this is pretty awesome. I'm catching up with people I haven't seen in years, being able to kick the can with our friends and contacts in the industry again … it's pretty cool," said Media MICE's very own Director of Media, Robert Anderson.
On an island in the Congress
The Media MICE booth, a tropical island of color thanks to our CEO Matt Young's multi-costumed appearance on a large television screen (along with some rather mountainous banners) had a number of cool and creative booths surrounding it. Take EyeWatch Glaucoma Technologies, for example, our immediate neighbor booth run by Rheon Industries (Lausanne, Switzerland). The company's display highlighted how the EyeWatch, marketed as the world's first adjustable drainage system, is surgically implanted, and seriously tiny when you see it in person, about a tenth, or even a tenth of a tenth of a fingernail … kudos!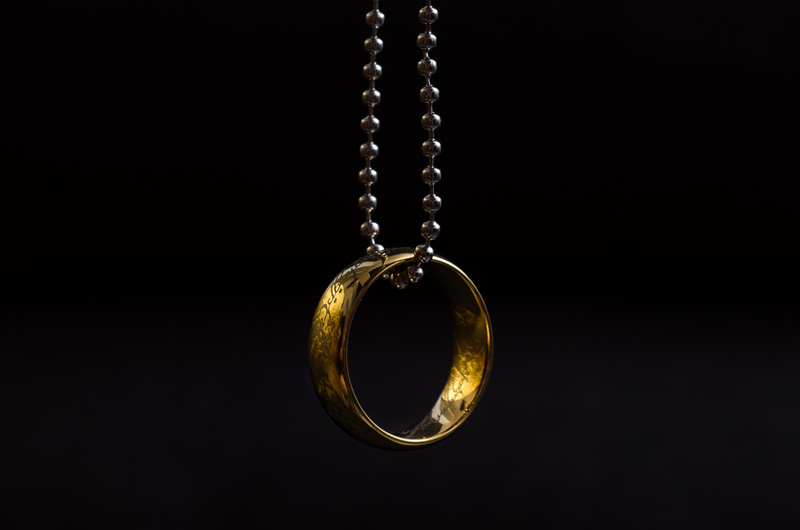 If you wanted to escape the "islands," then there were mines to visit. All the way from "Middle-Earth" came Moria, an ophthalmic instruments manufacturer based in Antony, France. In a well-situated, brightly lit display (that surely would have filled the mighty cavern of Khazad Dum), Moria displayed some of its instruments, including a number of finely crafted and reusable cataract tools. If you want to be dazzled by metal, even if it isn't the mythical mithril, drop by their booth.
What about if you wanted to treat newborn babies with ocular issues and to screen them for serious retinal diseases? Then check out Natus Newborn Care (Pleasanton, California, USA), which displayed the RetCam Envision at its booth. Described as the next generation of pediatric ocular imaging, this device can be used on premature newborns at just 25-weeks-old. It uses light-shaping technology for exceptionally clear imaging, detachable 130-degree lenses, and fluorescein angiography as a diagnostic aid. Pretty darn cool for the kids!
This is just a small sample of the dozens of companies present at ESCRS — and it's well worth your time to take a stroll (be that in the real world or virtually) through the exhibition hall to check out their wares. Of course, the Congress isn't all about pharmaceutical companies and surgical devices, there was also a full half-day's worth of scientific sessions to sink your teeth into. There was a session on how clinicians can best manage herpetic keratitis, a detailed symposium on glaucoma, and a number of free papers and video highlights.
The Media MICE team will be bringing you the latest content from the ESCRS Congress, both in-person and virtually, so make sure that you stay tuned for all the latest developments. Tomorrow we'll be bringing you more scientific session coverage, as well as some product highlights and multimedia content, so don't miss it!