In life, you can sometimes experience a moment that catches you totally off guard and radically alters how you act for the rest of the day … an instance where something happens that really puts a smile on your face. It could be finding a banknote that you'd long thought lost or eating your favorite, yet totally unhealthy treat — or in your correspondent's case, being approached by another writer at a conference who asks to take your picture. Why you may ask? He's writing a story about the best-dressed people at the event, and he wants to feature you.
Truly our writer couldn't take the grin off of his face for the rest of the day, all thanks to his suitably Media MICE CEO Matt Young-esque maroon tartan trousers, a stylish nod to his Scottish nationality. And indeed, the day took on a distinctly Celtic tone when another Scot from his hometown appeared at the Media MICE booth. This was Day 2 of the 39th Congress of the European Society of Cataract and Refractive Surgeons (ESCRS 2021) in Amsterdam, and we couldn't be feeling happier.
Plodding Around for Products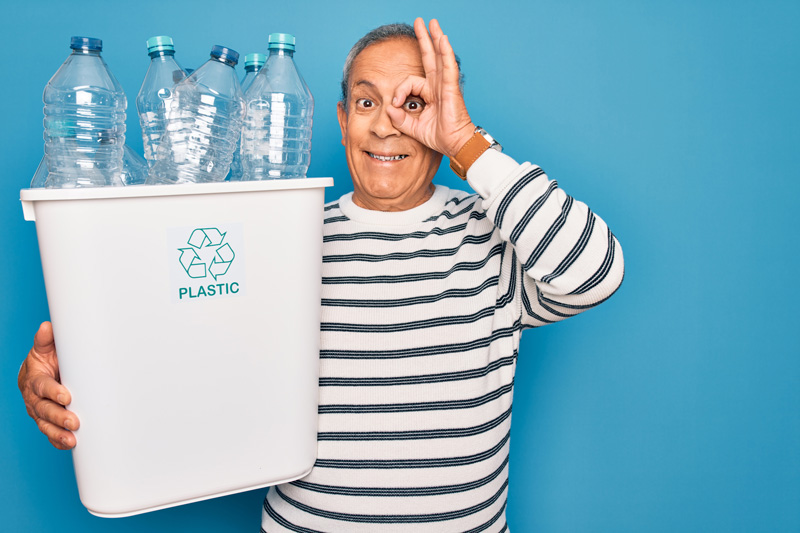 This was the first full-length day of the Congress and the zeitgeist of the assembled guests was even buzzier than the previous day — which in of itself was a distinctly bouncy affair. The guests were noticeably greater in number and more fortified in energy, even though a few of them may have been nursing hangovers from the night before. Who could blame them though, or indeed anyone, for celebrating the return of real-world meetings at a huge conference center like the RAI Amsterdam.
One of the day's themes certainly helped to clear any bleary eyes amongst the attendees as product demonstrations were very much the highlight of the day. If you wanted to watch Belgian ophthalmologists demonstrate how they created recyclable premium disposable ophthalmic surgical instruments, ESCRS had you covered. Keen to learn more about how you can handle the data your clinic collates to improve your business workflow? ESCRS had a booth for that, too.
One of the highlights of the show, a premiere product demonstration if you will, was given by Geuder, a leading medical technology manufacturer based in Heidelberg, Germany. The company had organized a demonstration by Prof. Peter Szurman, the head of the department at the Eye Clinic Sulzbach, Knappschaftsklinikum Saar, Germany [Editor's Note: What an awesome name], to highlight its latest product: DMEK RAPID. Designed to make descemet membrane endothelial keratoplasty (DMEK) "more plannable, more simple, safer and faster," the DMEK RAPID is the first CE-certified DMEK pre-loading system, allowing eye surgeons to utilize pre-loaded descemet slats.
The demonstration drew in a small crowd of onlookers as Prof. Szurman demonstrated how ophthalmologists can operate the DMEK RAPID, and if you're suddenly wishing you could have been there amongst the crowd don't worry, Media MICE has got you covered. We recorded the show in its entirety and it will soon be available for viewing on our website, so make sure you keep checking in, as there are some wicked close-up shots you don't want to miss. We also recorded an interview with Prof. Szurman which highlights how the DMEK RAPID has promise in revolutionizing DMEK treatment.
What draws in journalists like a moth to a flame?
Setting up a booth that will draw in the guests is harder than you might think, and it was clear that many of the exhibiting companies at ESCRS 2021 put a lot of thought into their stalls. Some were almost stadium-sized and shone like beacons in the conference hall, whereas others were smaller with a greater focus on high-class design. However when it comes to attracting journalists, perhaps the greatest tactic was the free bar provided by Oertli Switzerland, a surgical platform manufacturer based in Berneck, a small town on the country's eastern border.
For those of a more sober character than your average news merchant, there's no need to be concerned, as Oertli Switzerland had some fantastic interactive displays to work with, including its OS 4 platform. This device, designed for use in glaucoma, retinal and cataract surgery, is powered by a core comprising a three-pump system with vacuum and flow control, specifically designed for highly precise maneuvers. It also has a customizable LED display capability and includes a fully integrated 532 nm endolaser. The company will continue to display its interactive model until the end of the conference, so make sure to check it out.
Conferences Will Look Different Now
Now at this point, you might be wondering to yourself about when we'd get around to the sessions and of course, our old favorites, posters and abstracts. As the Congress is being held in a hybrid format, it's been very noticeable how most activity — indeed almost all of it — has been confined to the exhibition hall and networking rooms, with most of the session rooms empty by comparison. This could indicate how these events will be run in future, with a greater focus on interpersonal connections, company booths and product demonstrations, with the seminars remaining virtual and not requiring "real-world" attendance.
However, we couldn't resist highlighting a poster or two, as it gives us good memories of high school science fair projects. Unilateral Chronic Uveitis in a Patient With Testicular and Central Nervous System Lymphoma was suitably unusual and icky for our correspondent Andrew to find absolutely fascinating, and Festival and Ocular Firecracker Injury: A Case Series was an insightful examination of injuries that occurred during the Hindu festival of Diwali. There are dozens of more posters available on the ESCRS 2021 website, so make sure you check them out.
In the meantime, we hope you're enjoying ESCRS 2021 as much as we are — it's amazing to be back at a real-world event with real people, to try out new innovative products and hobnob with the ophthalmology's best and brightest. Make sure you keep following us on our social media pages for all the latest updates about the Congress, and get ready for some seriously cool multimedia content coming up. Till tomorrow!