It's been a year since Retinawesome began, and we're quite pleased to see the webinar continue. It started as a way for vitreoretinal surgeons to connect with each other during the early stages of the pandemic, when no one knew exactly how long things would last or how bad it would get. Even after the dust settles, Retinawesome and the other webinars like it will likely continue into the future — showing that crisis pretty much always results in at least some positive outcomes.
There's been new skills everyone has had to develop: notably, the use of videoconferencing software. While the learning curve can be steep and unexpected problems numerous, we're all far better at remote conferences than we used to be.
For a bit of a pleasant introduction, Gabriel Dias serenaded attendees with some charming Brazilian guitar music. The keynote speaker who followed, Dr. André Jucá Machado of the Universidade Federal do Ceará, also hails from Brazil, and introduced a potentially valuable surgical technique.
A Relatively Novel Scleral Fixation Technique
Dr. Machado provided a fine example of a suture technique for stabilizing an IOL. As he noted, there have been numerous techniques developed over the past couple of decades that give more options to surgeons when working with IOLs.
One recent development is the Yamane technique, which won significant kudos around 2016-17. At Retinawesome 9, however, Dr. Machado introduced an adjustable 6-0 prolene flange technique, which is also backed up by literature.¹ In this technique, the lens is sutured directly to the sclera, bypassing haptics.
Dr. Machado's technique itself is worth a watch, and you can watch it here. If a picture is worth a thousand words, how many is a video worth? 
As he pointed out, the technique has several advantages. First, it's suitable for both hydrophobic and hydrophilic lenses. As Dr. Machado noted, passing the suture through the lens is super easy — and he emphasized that the technique will not tear a hydrophilic lens.
Next, the technique is suitable for both one piece and three piece lenses. It's also a quick procedure with no peritomy or scleral flaps, and it results in no haptic damage. And, most importantly according to Dr. Machado, you can adjust the length of the suture as much as necessary. That alone is a pretty big feature.
This technique can provide a convenient "escape route" for surgeons dealing with damaged haptics, since the haptics are entirely bypassed by the process. Whether the hapless haptics are damaged before or during surgery, it's good to have options should something go wrong.
The technique Dr. Machado demonstrated in the video was a two-point suture. However, if it's necessary to make the IOL more stable, a four-point connection can be made as well. This can be valuable if the surgeon is concerned the lens might tilt or otherwise not be properly aligned.
Disadvantages of the Technique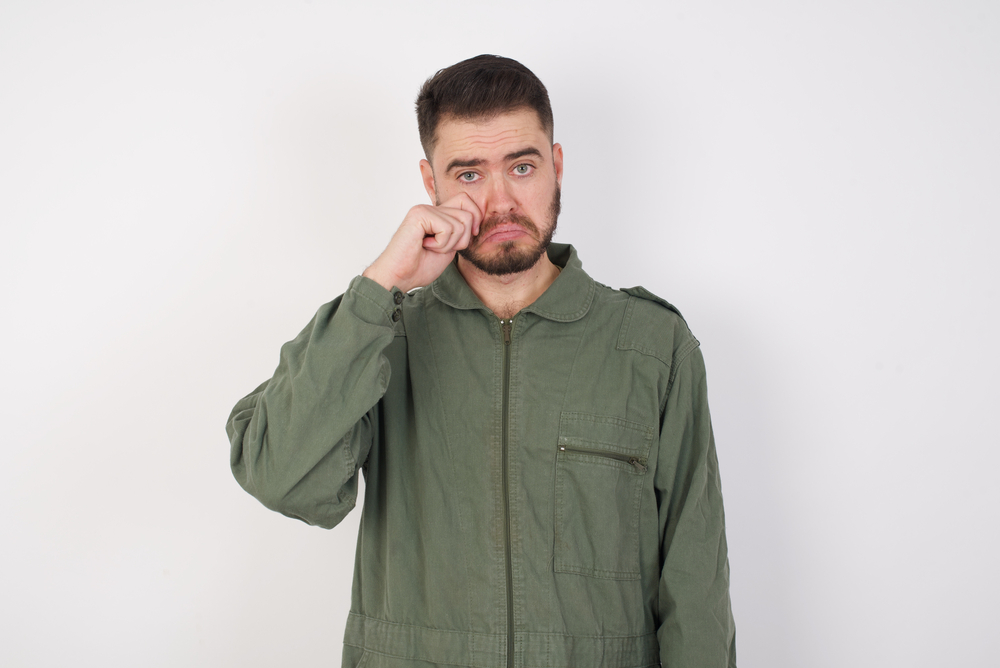 Of course, no technique is perfect, and there are some potential disadvantages that accompany this one. Dr. Machado did not spend a long time on the disadvantages, but they are worth noting nonetheless to take the whole picture into view.
One of the disadvantages Dr. Machado mentioned was Uveitis-Glaucoma-Hyphema (UGH) Syndrome. It seems reasonable that, if the technique were incorrectly performed, mechanical trauma from the lens could indeed be a possibility.
Another possibility is infection leading to conjunctival syndrome or endophthalmitis, which should be closely monitored. A tilted IOL is yet another potential downside, though as mentioned above, the potential of tilt can be mitigated by adding two additional connection points.
Patients will need to have long-term checkups with their ophthalmologist to verify the IOL's long-term stability. Given that prolene lasts around 10 years on average, the technique has enough longevity to make sense for many cases.
Those Magic Hands
We're always happy to see another valuable surgical technique come forward, and Dr. Machado sure delivered. Be sure to watch the video for the demonstration, and be sure to follow up as we continue our Retinawesome coverage. It's pretty awesome, indeed.
References:
Assia EI, Wong JXH. Adjustable 6-0 polypropylene flanged technique for scleral fixation, part 1: primary fixation IOLs in aphakia, capsular stabilizing devices, and aniridia implants. J Cataract Refract Surg. 2020;46(10):1387-1391.