Corneal transplants are among the most common transplantation procedures today.
It is a safe, effective procedure; however, it still relies on donors.
An Israeli company has pioneered the world's first artificial cornea transplant to remarkable results.
Transplants are one of the most fascinating subjects in modern medicine, right? Taking an organ from someone who likely won't be needing it anymore and passing it on to someone sorely in need is pretty incredible, and has saved countless lives as a result. There are horror stories of course, and we've all heard about that one guy who woke up in a bath full of ice with a new scar on their lower back.
But enough about my last visit to the fine city of Dundee … today, we're talking about corneas.
When people think about transplants they usually think of kidneys, livers, hearts and lungs, but the humble cornea is transplanted effectively and far more often than the lay community realizes. It is also one of the most successful, as there is a lower risk of rejection than in other procedures thanks to the cornea being devoid of vasculature. The first successful transplant was carried out all the way back in 1905, and since then it has become the most frequently performed transplant procedure.1
Corneal blindness is one of the most common causes of blindness, but it can be effectively managed via a successful corneal transplant, or keratoplasty. The procedure has come a long way over the last century; it used to require the full removal of the cornea, but now in most cases, only the diseased layers are removed.2 This is pretty awesome and shows the incredible development of the procedure — but imagine a world where donor corneas are not required at all … somewhere we could actually create corneas as required.
A Miracle in the (sort of) Desert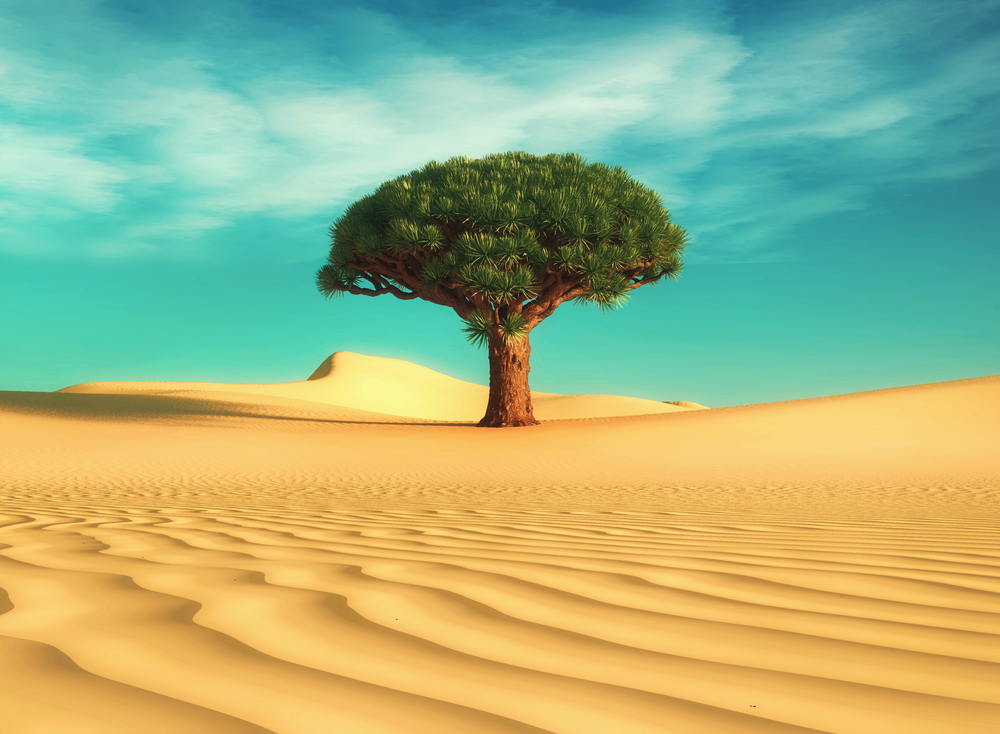 This may become a practical reality in the near future. The Israeli company CorNeat Vision announced earlier this year that it had successfully implanted the world's "first artificial cornea which completely integrates with the eyewall with no reliance on donor tissue." The CorNeat KPro was transplanted into a 78-year-old male patient at the Rabin Medical Center (Petah Tikva, Israel), with immediate and remarkable results. In a video posted online, the patient can be seen having his bandages removed, whereupon he is immediately able to recognize his family members and read text.
The CorNeat KPro implant is designed to replace deformed, scarred or opacified corneas by utilizing advanced cell technology that integrates artificial optics within resident ocular tissue. CorNeat Vision claims that unlike other implants, which are either sutured to or attempt integration with the native corneal tissue, the CorNeat KPro integrates underneath the conjunctiva which is rich with fibroblasts, thus provoking vigorous healing. This compares with the corneal tissue, which lacks blood vessels and can heal slowly as a result.
This makes both the surgery and recuperation phases of implantation more effective and comfortable for the patient. Also, the lens is designed to enable postoperative ophthalmic examinations and subsequent anterior and posterior segment surgeries. For Almog Aley-Raz, CorNeat Vision's co-founder and CEO, the successful implantation is just the first step.
"A total of 10 patients are approved for the trial at Rabin Medical Center in Israel with two additional sites planned to open this January in Canada, and six others at different stages in the approval process in France, the U.S. and the Netherlands," Aley-Raz said.
"Our first trial includes blind patients who are not suitable candidates for, or have failed one or more corneal transplantations. Given the exceptional visual performance of our device, the expected healing time and retention, and the fact that it cannot carry disease, we plan to initiate a second study later this year with broader indications to approve our artificial cornea as a first line treatment, displacing the use of donor tissue used in full thickness corneal transplantations," he said.
The Corneal Revolution
CorNeat Vision is also planning a significant study in China, as there are five million patients in the country waiting for keratoplasty. However, only a few thousand receive transplants each year. The company is planning to use this study to put forward its case for CorNeat KProto to become the preferred option in treating corneal disease. This would represent a great leap forward in ophthalmological innovation, and could potentially revolutionize treatment.
If they can achieve this outcome, it could be tremendous, so this is one development you should keep watching. In the meantime, it's perhaps best to let Professor Irit Bahar, director of the Ophthalmology Department at the Rabin Medical Center, emphasize how awesome the CorNeat KProto implant could be.
"The moment we took off the bandages was an emotional and significant moment. Moments like these are the fulfillment of our calling as doctors. We are proud of being at the forefront of this exciting and meaningful project which will undoubtedly impact the lives of millions," Prof. Bahar said.
Kudos to that!
References:
Zirm EK. Eine erfolgreiche totale Keratoplastik (A successful total keratoplasty).1906. Refract Corneal Surg. 1989;5:258–261.
Singh R, Gupta N, Vanathi M, Tandon R. Corneal Transplantation in the Modern Era. Indian J Med Res. 2019;150(1):7-22.