The idea for this article began when a recent conversation with Dr. Arun Gulani went delightfully off-topic, as good conversations often do. Dr. Gulani, founder of the Gulani Vision Institute and a world-renowned ophthalmologist, delved into a refreshingly positive philosophy. He discussed his outlook as a doctor in the context of COVID-19 — an enchanting and uplifting one. His ethos does not only apply to ophthalmologists, but also to doctors of all kinds — and, indeed, anyone who is willing to explore the themes.
A Time for Reflection
"I often say this to my fellows," said Dr. Gulani, "how we react to pressure determines whether we become diamonds or crumble like charcoal. Hence look at every difficult time as a polisher: Let it rub you the right way so we end up sparkling even more."
Dr. Gulani said "It reminds me of the recent global nightmare we faced when our ocean-front home was struck by hurricanes Matthew and Irma, both a time of personal tragedy, perceived helplessness, and I got into the 'Why me?' mode."
He continued: "While I was in this personally fragile mode, I was approached by a private equity firm that wanted to buy my practice for an 8-figure sum — to include relocating me to Malibu as an exclusive surgeon to movie stars and celebrities."
"I went into my 'locked-down-look-in' mode and asked myself what drove me? Was it money? Would it be geography — in this case, Malibu? And my answer was no! I loved what I did every day and it made the world fly to my location. I am addicted to my patients' surgical outcomes and I love treating them like family with as much time as I can give. So I refused the private equity offer and to ensure that my wavering mind 'got the message,' while facing staggering expenses for home repair, I invested everything I could and built the world's first Cataract Spa in Jacksonville, Florida. My mind got the message! And I changed my attitude from 'Why me?" to 'Try me!'"
Every Meal with Children
During our conversation, one of the key concepts Dr. Gulani discussed was his view that the quarantine, lockdown, or whatever you'd like to call it — though depressing to many — can actually be quite useful personally. "While we have been 'locked down' in our houses, may I encourage you to 'look in,' and lock yourself down in your conscience for a while," he said. "Get inside, stay there and look at you. You're you, and you don't have to wear any paraphernalia."
Dr. Gulani suggested that this time be used for personal reflection — to think about the areas of your life that you enjoy, that you don't enjoy, things that are working well for you, and things that need improvement. It's a rare circumstance indeed that so many people have been forced this opportunity to stop and think deeply about their lives. How often do people have the chance to get off of the hamster wheel of routine and hard work?
It's a good time to ask yourself important questions. Are you happy? Are you doing what you want? As a doctor, is your practice going the way you would like? If not, what can you do to change it? This time for self-reflection gives people an opportunity to look in the metaphorical mirror and conduct a mental and emotional check-in.
Most notably, Dr. Gulani encourages doctors to recall why they became a doctor. Is it your dream to have "waiting" rooms packed with delayed, complaining patients who came in following expensive advertisements, and then hurtling them through cookie-cutter surgery mills with constant fear of repercussions? Is it right that so many doctors are constantly anxious about their external environment, envious of colleagues, and then waiting for 5 p.m. to get out of their offices they themselves own?
"You are a doctor!" he said. "For many, doing so was a lifelong dream. Are you doing it for yourself, for your family, or for your patients? How do you measure your success?"
Show Me the Patient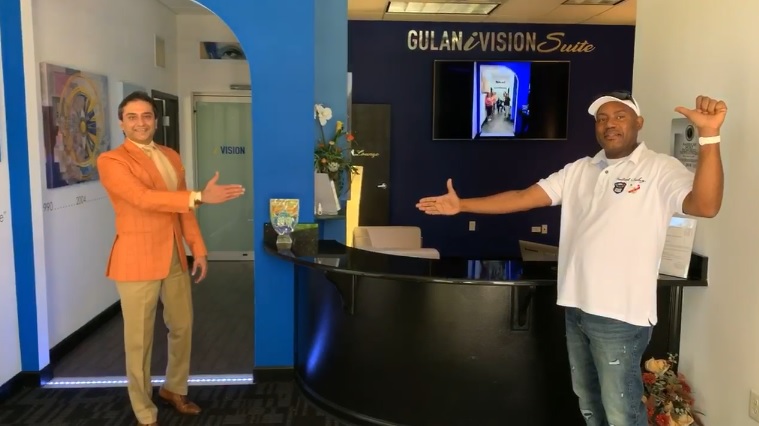 Dr. Gulani's metric for a doctor's success is quite simple: If a patient's life is improved, then the doctor has done their job. "Think about it," he said. "If you're a surgeon and none of your postoperative patients are calling you with any complaints during this lockdown time — that means you've done an amazing job. Your patients are healed! You should be happy."
"Your patient decides your success, not you," he said. This is underscored by his patients included in every surgical video and teaching of his. He said that is the highest accountability of success, not some engineered statistical charts.
A sharp-dressed man — he designs his own suits — Dr. Gulani has a keen eye for detail and a vibrant personality. "Authenticity is the most important thing," he said. "You can stand out by being yourself. Patients appreciate a personal touch and being treated as humans rather than as simply a source of income for a doctor." He continued, "You have to have the persona and the heart, not just the look. Patients will come to see you because they like you personally."
Even during COVID-19-related webinars on his laptop, he wore his newly designed suits and yes, he said, he was wearing the suit with trousers, not pajamas — and not just because it was not seen. This shows a mark of consistency, he said, which should be a hallmark of surgeons.
Indeed, Dr. Gulani's personal touch has earned him high praise from patients, many of whom fly from all over the world for his treatments. His colleagues look up to him as well not only to fix their complications, but as a life coach in many instances: He is often invited to be a key speaker at conferences and seminars worldwide.
He talked at length about his great respect for members of the medical community too, especially doctors dealing with COVID-19. "People say that doctors are on the front line," he said, "but you really cannot compare soldiers to doctors. Who else could stay up for 72 hours in high-stress situations and still appear professional and capable to do their extremely complicated eye-hand coordinated surgical procedures? Doctors are rockstars!"
To doctors, he said: "Think about this: you were among the smartest in your class at college, hence you achieved a medical seat. Then among these intelligent medicos, you were so smart that you achieved the very coveted ophthalmology residency. So, why are you anxious and worried? There is nothing you cannot do."
When it comes to ophthalmologists, his admiration for the field shows a sense of wonder. "A doctor can technically put his or her fingers on a three centimeter eyeball and change a patient's life while they are breathing. How amazing is that?"

"In this lockdown period," said Dr. Gulani, "nothing changed for me besides not seeing my dear patients and performing surgery. I have been busy teaching in back-to-back worldwide webinars, and designing my new fashion line for men and women while also designing new surgical instruments. I authored a textbook, spent time with family, saw movies, walked on the beach, conducted community fundraisers and took calls from colleagues. But I did this every weekend anyways. It is gratifying to know that I don't need to change anything."
Describing his standard procedures on receiving patients, he had this to say: "My patients were always scheduled one at a time in my lobby — not a waiting room. Whether they traveled from 40,000 miles away or from across the street, despite my surgical speed, I always kept 40 minutes in between each patient. So what only changed were the new COVID-19 precautions; the style of practice actually testifies to the future."
Getting Down to Business
Everyone everywhere is affected by the pandemic — doctors are no exception. However, they still occupy a privileged status in society and should remain cognizant of that.
"You could travel anywhere in the world and have a job," he said. "You could be in the Amazon rainforest or the outback of Australia or literally anywhere people exist, and a doctor will have a job."
He noted that doctors are by nature empathetic and will surely help patients in the future. Demand for treatment will not diminish, but patients' ability to pay might. Consequently, he suggested kindness and leniency: Working with patients on payment plans, extending credit, lowering costs, or even working at cost for patients who are in trouble financially, can all help to ease the burden.
He feels there is also a possibility of an increase in surgical volumes and consults since people might realize how fragile life is and take care of their vision as soon as they can.
He recommends that the eye care industry and pharmaceutical companies help medical practices in a similar fashion in order to lessen the financial strain the pandemic has created. Essentially, we have the opportunity to express our shared humanity and foster kindness.
This is also a good time for doctors to stop being envious of each other, he said. As he put it, "We're all in the same boat. Raise your goals, and your bottom line will automatically rise."
Regarding practices weathering the storm, he suggested now is a good time for doctors to re-evaluate their financial situation and the health of their practice. If doctors find themselves struggling to pay staff, for example, they may be overstaffed or have too much overhead or costs. Similarly, if a practice is in good financial health and does not find itself struggling, doctors can come back with the confidence that they were doing things right to begin with.
A Rare Opportunity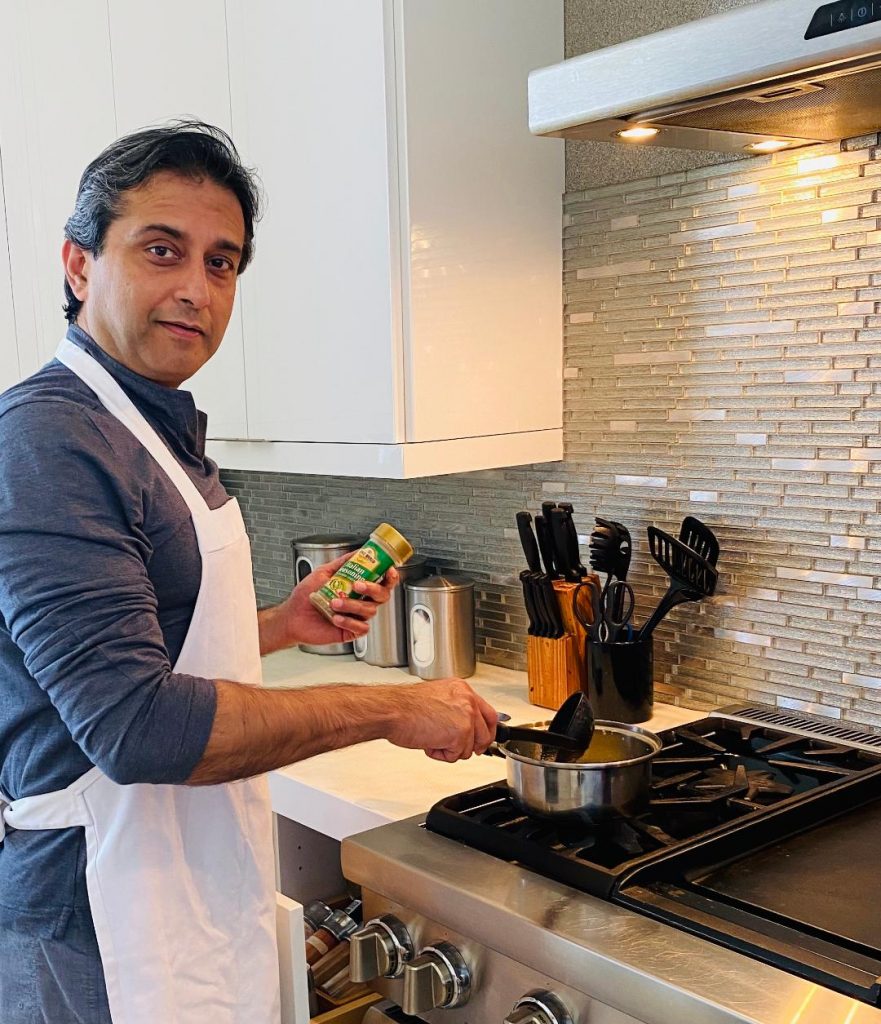 It certainly feels like the world is going through a great reset at the moment. Rather than panicking or falling prey to fear mongering, taking this opportunity to deeply evaluate your life can prove invaluable. This evaluation can be on the practical side, like with finances or business function, or it can be on the more philosophical side, like evaluating personal fulfillment.
"What will you leave behind?" asked Dr. Gulani. Indeed, it's a question for the ages. As the saying goes, 'society grows great when old men plant trees whose shade they know they'll never enjoy.' Taking stock of the bigger picture — gaining perspective on your role in the world and how you help humanity — can lead to deep contentment and a satisfying life.
The virus will pass, and here's to hoping we'll come back kinder, wiser . . . and more human.