The increasing growth of myopia as a global health concern continues to challenge clinicians and optometrists on a daily basis. And like any condition that affects pediatric patients, it has its own complications — for example, explaining disease and treatment can be difficult for a child (and sometimes even parents) to fully comprehend. As myopia's march around the earth continues, education and updates on best practices and clinical management is more important than ever.
The recent Ophthalmology Innovation Summit (OIS) considered this issue and others in part of a dedicated seminar called Myopia Management – Clinical Perspective Panel. During this overarching webinar on myopia, the clinical panel brought together several physicians primarily based in the U.S. to discuss their preferred myopia management, best practices with patients, research preferences, and more. The event was chaired by Dr. Joe Rappon, chief medical officer at SightGlass Vision (Dallas, Texas, USA).
Pillars on Pillars
Dr. Xiaoying Zhu, PhD, the lead clinician on myopia control at the Suny College of Optometry (New York, New York, USA) described the "four pillars of myopia management." She said these are: 1) orthokeratology, 2) multifocal contact lenses (including MiSight, CooperVision, California, USA), 3) atropine eye drops, and if the patient is unable to tolerate these pillars, then 4) bifocal or progressive glasses. Dr. Zhu described how she has patients who are competitive swimmers and said that orthokeratology is "what she would hone in on" for such individuals.
The importance of the patients' role was pointed out by Dr. Kevin Chan, senior director of Treehouse Eyes (Vienna, Virginia, USA). His is a private optometry clinic focused on treating myopia, and he described how myopia patients are usually more assertive in seeking treatment for the condition if their child is affected. On the other hand, patients without myopic patients, or who present symptoms at an older age, tend to need more encouragement for treatment.
Following Dr. Chan's observation about the role parents play in myopia treatment, Dr. Kathryn Richdale, an associate professor at the University of Houston College of Optometry (Texas, USA). She said that clinicians must emphasize how bad myopia can get and not to minimize the risks the condition can entail. This ensures better compliance, as well as broadening knowledge about short-sightedness, in general.
Brace the Kids for Braces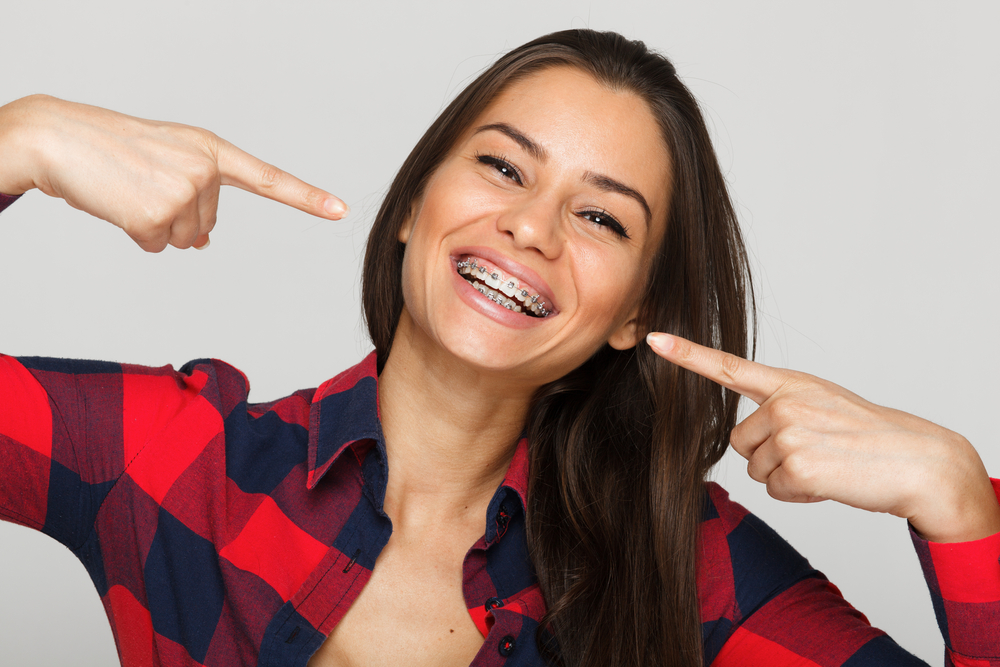 Axial length is the distance from the corneal surface to an interference peak corresponding to the retinal pigment epithelium/Bruch's membrane; currently, there is a debate amongst clinicians as to whether measuring it is important in myopia treatment. This was discussed by the panel and Dr. Robert Clark, a pediatric ophthalmologist at Family Eye Medical Group (Long Beach, California, USA), who said he does not believe it's necessary to measure axial length in clinics. He added that it is of more benefit to those engaged in research, to which Drs. Chan and Richdale agreed.
While the debate about which measures myopia patients should be subjected to may continue, the panel's consensus was that patients must have the condition explained in a succinct and easy-to-understand manner. Dr. Adam Ramsey, medical director at Socialite Vision (Palm Beach Gardens, Florida, USA), said that a good comparison would be to compare myopia with the need for orthodontic braces. Pointing to the potential complications of myopia, Dr. Ramsey said "what is glaucoma to a patient who never experienced it," to highlight compliance issues. The benefits of braces for teeth are readily understood by the public, and he said clinicians must emphasize the same for myopia treatment.
Editor's Note: The OIS Myopia Innovation Showcase was held online on April 29, 2021. Reporting for this story took place during the webinar.