The good folks at Cure Blindness and the Himalayan Cataract Project (HCP) continue their fantastic efforts to eradicate unnecessary blindness globally — this time with a massive surgery drive in Harar, Ethiopia.
Based out of Bidizimo Hospital, the team led by Dr. Matt Oliva (HCP board member, global cataract eradication campaigner, avid traveler and all around good guy), performed more than 1,050 sight restoring surgeries in just two weeks!
If that sounds like a lot, it's because it is. However, the HCP and Dr. Oliva, in conjunction with local partners and surgeons, have been doing this for a long time. The HCP was established in 1995 and Dr. Oliva has been heavily involved with sight restoration initiatives (especially in Africa) for over a decade.
Overcoming Challenges in Ethiopia
As you can imagine, delivering high quality surgeries, in what remains one of the most impoverished places on earth, has its challenges. Previous operations have been carried out in makeshift field hospitals, utilizing schools, sports grounds and other community facilities. Although "HCP has been working at building capacity at Bidizimo Hospital for a decade now … there still remains a large backlog of patients who are cataract-blind," said Dr. Oliva.
Ethiopia has one of the highest rates of blindness/low vision in the world. In a country of roughly 100 million people, around 3.6 million are affected. With limited resources — currently, there are only about 130 trained ophthalmologists in the region — it's not difficult to imagine the scale of the problem.
Blindness doesn't only affect the individual either. It has a crippling effect on families and communities as well. Someone who is afflicted with cataract blindness or low vision becomes a burden. Not only are they unable to work/support themselves, but they also need someone to support and look after them. This essentially means that for every affected individual, two potentially able-bodied contributors to the community are lost. Life expectancy for those with vision impairments in impoverished countries can be reduced by one-third. Sufferers often also experience a loss of social standing and authority within their families and communities. With 85% of cataract blindness easily curable through surgery, it's not hard to see just how crucial this kind of charitable work is to a country like Ethiopia.
Putting Resources to Work
Given its socio-economic status, the average Ethiopian is quite obviously going to be unable to afford the hundreds, or sometimes even thousands, of dollars required to have the kind of life altering surgeries that Dr. Oliva and his team deliver with these outreach programs. So how does HCP mitigate this and provide surgeries (to the same exacting standards achieved in Western hospitals) for a fraction of the cost?
First, they utilize locally sourced materials and equipment. HCP co-founder Dr. Ruit, in conjunction with The Fred Hollows Foundation, had the foresight and ingenuity to establish the first low-cost intraocular lens manufacturer (based out of Kathmandu). They were able to produce the same high quality lenses (which cost around $200 in the U.S.), for a fraction of the cost (around $4) — and thus, drastically reducing the material outlay of the operation. Affordable, transportable and durable operating microscopes and YAG lasers are also used. So a surgery that would normally cost thousands of dollars can be performed for around $25!
Partnerships with local hospitals, eye clinics and other health providers are also essential. The HCP has made a huge effort to improve eye care infrastructure in Ethiopia. This has included providing equipment for eye care centers, promoting excellence in the ophthalmic surgery field and raising awareness of the importance of eye health, in general.
Second is training. Although bringing in specialists (such as Dr. Oliva) to lead teams and run surgery drives can have a huge impact, it's not enough to tackle such a vast problem. That's why the HCP is so committed to training surgeons and support staff in low- to middle-income countries. Since its inception, the HCP has been responsible for supporting the training of some 18,000 ophthalmic staff in low- to mid-income countries.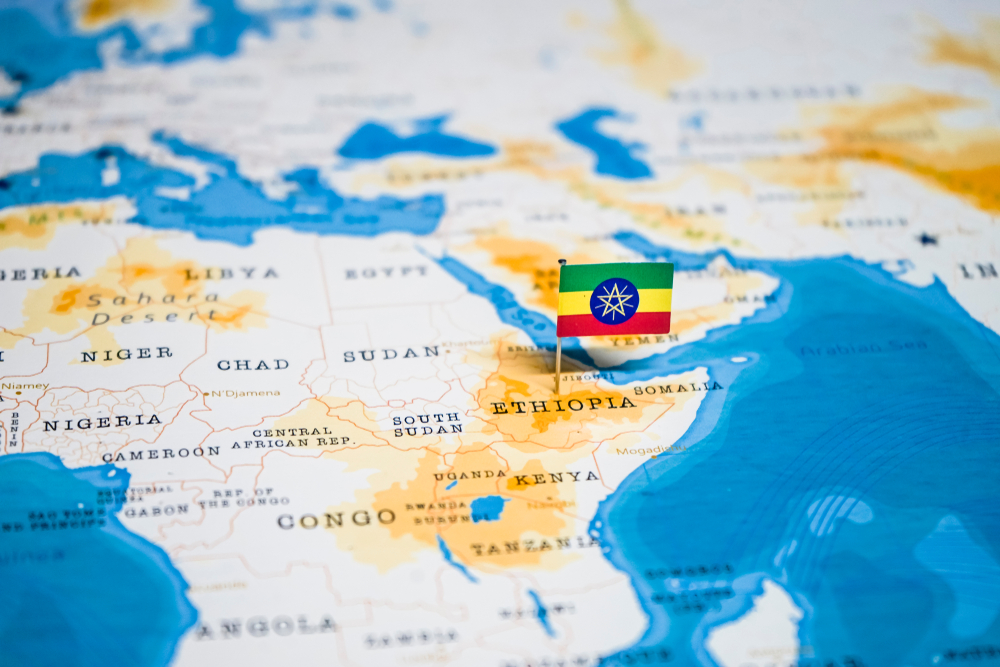 Third is technical innovation. Dr. Ruit developed a technique for delivering high quality intraocular surgeries in the field safely, effectively and efficiently. His suture-less surgeries take only 10-15 minutes to perform under local anaesthesia, and the patient is usually fully recovered within 24 hours. The HCP is constantly innovating and training ophthalmologists in the latest surgery procedures and technology as well, including phacoemulsification.
Finally, sponsorship, funding, and a kind of "pay it forward" or subsidiary system, has also been key to maintaining the ongoing sustainability of the HCP. The wealthy pay full price for their surgeries and this subsidizes costs for the less fortunate. The HCP has also been incredibly creative with their funding and sponsorship drives. For example, one initiative offered sponsors the opportunity to train with some of Ethiopia's elite distance runners in exchange for their contributions.
With more than one million (and counting) sight restoring surgeries performed since its inception, this project has had a profound effect on the people of this impoverished region. Stories of wonderment and gratitude abound. The latest drive included around 50 children, many of whom had lost vision in both eyes. They shared their wonder at being able to look at a photograph of themselves, or the simple pleasure of being able to take in the view from their village again. Many burst into tears of joy, and some even danced!
To learn more, or get involved through donating, volunteering or even partnering with this fantastic project, it's well worth having a look around their website: www.cureblindness.org. You'll find everything you need to know and more, and will likely come away with a whole bunch of warm fuzzies!
Editor's Note: A version of this article was first published in CAKE magazine Issue 12.