Dr. D. Ramamurthy, a renowned cataract and refractive surgeon from India, shared his perspective on Ziemer's all-in-one FEMTO LDV Z8 femtosecond laser. The platform claims to offer a more efficient and cost-saving way on performing lenticule extraction while catering to the requirements of both cataract and refractive surgeries.
Since its introduction in ophthalmic surgery in 2001, the femtosecond laser has been increasingly used in anterior segment surgeries. However, most of the femtosecond lasers available today are large and bulky, falling into two categories: Those designed for cataract surgery and those used for creating corneal flaps and lenticules in refractive surgery.
The launch of the FEMTO LDV Z8 by Ziemer Ophthalmic Systems AG (Port, Switzerland) has ushered in a new era for femtosecond lasers. Its multipurpose surgical functions can be used for refractive, cataract, as well as therapeutic surgeries — all while being compact, mobile and customizable.
An all-in-one platform for lenticule extraction, refractive and cataract surgery
"I truly believe that the FEMTO LDV Z8 is a game changer [in the industry]," shared Dr. D. Ramamurthy, who had been performing laser procedures for about 15 years on the femtosecond laser platforms. "The FEMTO LDV Z8 covers a wide spectrum of anterior segment applications, such as procedures that require the creation of a flap, lenticule-based procedures like CLEAR (corneal lenticule extraction for advanced refractive correction), cataract surgery, as well as creating pockets for implanting inside the corneal stroma," he added. Patient outcomes using CLEAR have been found excellent and comparable with well established similar procedures.
Dr. D. Ramamurthy is the chairman of The Eye Foundation, a leading eye hospital with centers in major cities in South India, such as Coimbatore, Tirupur, Bangalore, Kochi, Ooty, Mettupalayam, Erode, and Pollachi, with a track record of treating millions of patients over nearly three decades. The hospital is one of the pioneers in introducing the use of lasers in refractive and cataract surgeries, which significantly enhanced the precision of these operations.
He noted that what made the FEMTO LDV Z8 stand out from other femtosecond lasers is its ability to combine the capabilities of femtosecond lasers in both cataract and refractive surgeries.
"Compared to other laser platforms, the FEMTO LDV Z8 can be used for multiple procedures across multiple sectors. We can treat almost the entire gamut of cataract and refractive surgeries with the accuracy of the laser.
"In terms of laser cataract surgical procedures, I find that the incisions or keratotomies created by the FEMTO LDV Z8, as well as the capsulorhexis, are extremely good and comparable to or better than any other platform that I have used in the past," he continued. "Fragmentation of the nucleus is also very good. In terms of flap-based and lenticule procedures, it's an extremely versatile and easy-to-use platform."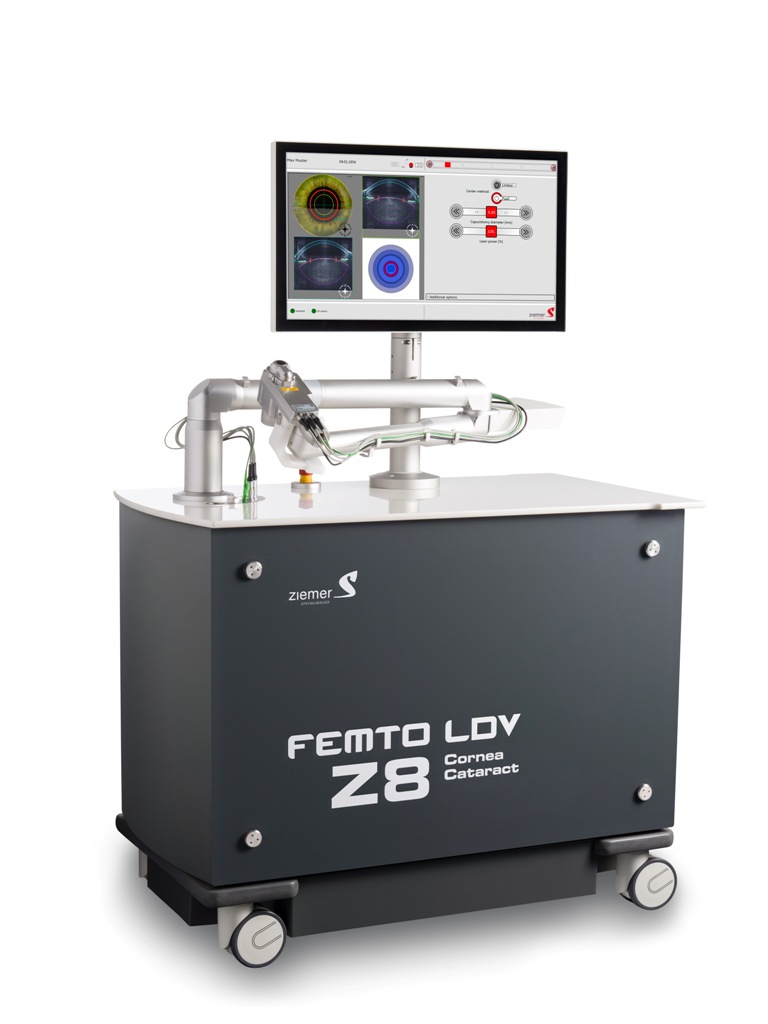 Compact, mobile and versatile
Another distinct advantage of the FEMTO LDV Z8 is its compact size and mobility, noted Dr. Ramamurthy. The FEMTO LDV Z8 only weighs 210 kilograms, which is way lighter than any other femto laser in the market. Due to this, the FEMTO LDV Z8 can be easily transported and used across multiple venues, making it more cost efficient.
For Dr. Ramamurthy, he used the FEMTO LDV Z8 in six Eye Foundation centers, which are between 50 and 150 kilometers apart. Small modifications were done in some centers for easy transfer of the machine. Two technicians, who always travel with the machine, were trained to operate it. "Instead of buying, say, two laser machines for each center, I can buy one machine and use it across six centers," he said.
Dr. Ramamurthy mentioned that the distributor of the FEMTO LDV Z8 machine in India, Care Group Sight Solutions, has been exceptional in providing support in terms of transporting the machine between his six centers, which includes identifying and modifying the vehicle for transportation.
"Flap and cataract procedures don't need calibration of the machine after it is moved. In lenticule-based procedures such as CLEAR (corneal lenticule extraction for advanced refractive correction), it's the dimension of the lenticule (the posterior cut) that determines the accuracy of the refractive correction," Dr. Ramamurthy said.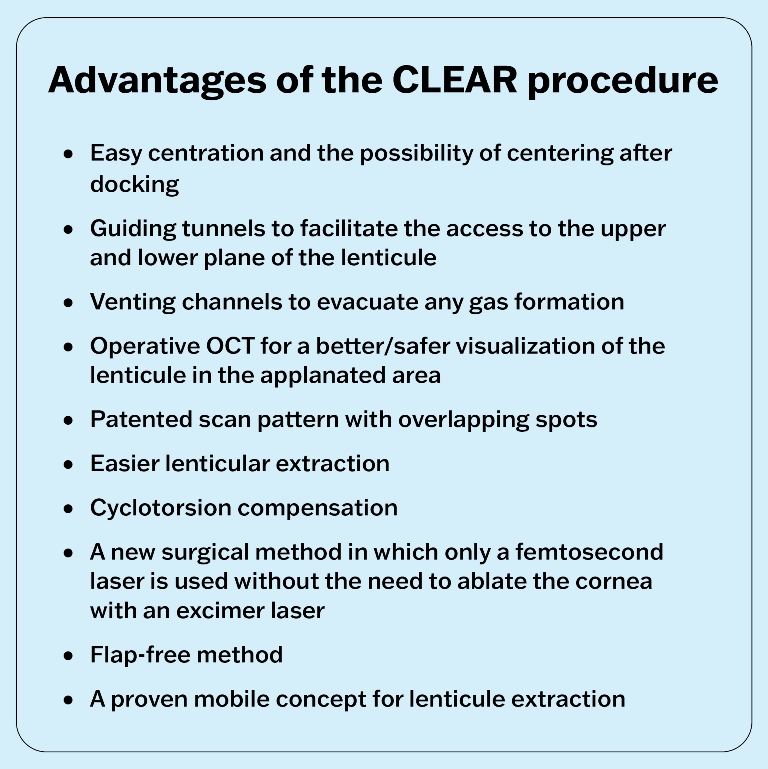 "Say, in one center, we do laser cataract surgery and laser refractive surgery in the morning. In the afternoon, the machine will travel to the next center and reach there around 6 pm where the technicians will set it up to ensure optimal performance. And soon after, it is ready for use," he shared.
Dr. Ramamurthy believed that the FEMTO LDV Z8 has created a multifunction platform that will become the future trend for femtosecond lasers. "We are glad to have a fruitful, long-term association with Care Group Sight Solutions. It is important to have a competent partner in this sense," he enthused.
Besides providing full support in machine mobility, Vipin Duggal, the director of Care Group Sight Solutions (Vadodara, India), also noted that the company provides warranty coverage and comprehensive maintenance contract (CMC) even when it's mobile. Insurance is available for the movement of the machine to ensure peace of mind.
Editor's Note: A version of this article was first published in CAKE magazine Issue 19.