Ask yourself something, and be honest: How much do you know about Somalia? The country, located on the Horn of Africa which juts out into the Indian Ocean, only emerges in Western media when something terrible happens. The popular image of the country boils down to two Hollywood films: Black Hawk Down (2001) and Captain Phillips (2013).
These stories are told through Western eyes from a Western perspective, the Somalis relegated to the role of either antagonist or background. It's rare to hear a story about the Somalis themselves, even rarer to hear one pertaining to ophthalmology. Eye diseases and injuries don't discriminate — they don't care if Somalia is the quintessential failed state.
The recently held all-online World Ophthalmology Congress 2020 (WOC 2020 Virtual®) shone a spotlight on ophthalmology in Africa. There were dozens of events and symposia highlighting fantastic work across the continent. A huge range of topics were addressed, from the predisposition of African populations to glaucoma, to correlation between ocular syphilis and HIV in South Africa amongst many other topics.
Of all the countries that were showcased at the conference, Somalia was primarily noticeable by its absence. This is perhaps understandable: In a country of between 15-17 million there is a grand total of 12 M.D. ophthalmologists, five with a P.M., six holding masters, and 15 with diplomas (Editor's Note: These figures were provided by our interviewee, Dr. Abdisamad Haye).Clearly, in a country twice the size of the U.K. with roughly the same population as the Netherlands, this is insufficient.
WOC 2020 offered an opportunity to take stock of the industry during coronavirus and look for areas where significant improvements can be made. Clearly, Somalia is one of those areas. That's why Media MICE reached out to one of Somalia's leading ophthalmologists.
Treating the Collateral Victims of Somalia's Civil War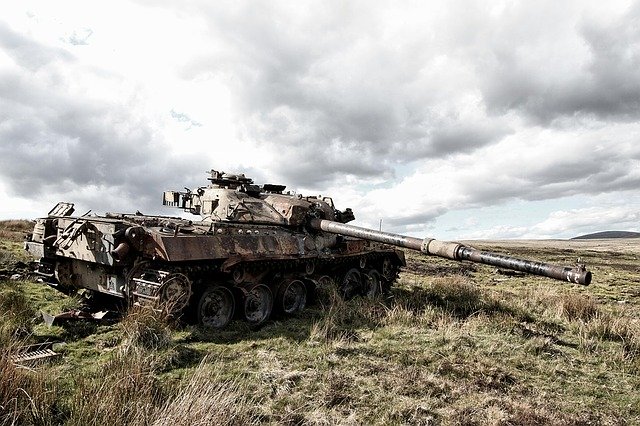 Dr. Abdisamad Haye is one of Somalia's leading ophthalmologists and the chief clinician at the Dr. Haye Eye Foundation in Mogadishu, Somalia's capital city. He is the President of the Somali Ophthalmology Society and a member of both the American Academy of Ophthalmology and the World Islamic Health Union. Dr. Haye's clinic treats Somalis from all backgrounds and walks of life.
One of the most prominent characteristics of Somali ophthalmology is the high incidence of eye trauma. This is due to the country's ongoing civil war, characterized by high usage of improvised explosive devices. Eye trauma is the fourth most common reason for a visit to an ophthalmologist and the injuries range in form and severity.
"There are a lot of explosion injuries, sometimes there are gunshot injuries and there are also injuries caused by vehicle accidents. We don't have retinal surgery here — we're limited in how we can treat our patients," Dr. Haye said.
"There is some improvement in the security situation but explosions still occur. We usually see cornea tears or penetrating trauma in explosion injuries, and explosions also cause trauma in the posterior segment. This can cause high fever and hemorrhages," he said.
Glaucoma Screening is Urgently Needed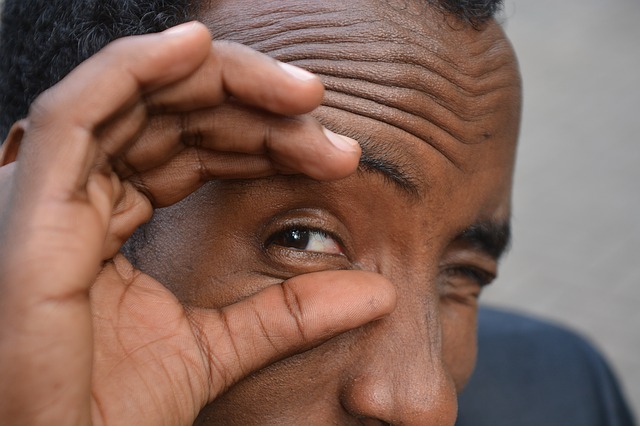 Ocular trauma may be a defining characteristic of Somali ophthalmology but the country is also affected by that most African of ophthalmological maladies: glaucoma. Accurate information is hard to come by but conservative estimates report that hundreds of thousands are affected, and that number is increasing daily. The lack of information is compounded by Somalia's isolation and ongoing civil conflict.
Describing it as a silent disease, Dr. Haye reports that many of the patients who visit his clinic are in the advanced stages of the disease. This problem, coupled with the general lack of access to treatment in Somalia, means the glaucoma crisis is rapidly deteriorating. Dr. Haye said the country urgently requires assistance and research to address the issue.
"Glaucoma screening and studies to examine the prevalence of the disease is needed. I've proposed this kind of research and I plead to the world to help us with this, it's the biggest problem we have," Dr. Haye shared.
"We need to increase human resources in Mogadishu and in the rest of Somalia. We also need some senior pharmacologists who can give lectures to our junior medical students in order to increase their knowledge," he added.
Dr. Haye does sound a note of optimism however and he views coronavirus as an opportunity for change. Speaking with Media MICE's CEO Matt Young during WOC 2020 Virtual®, Dr. Haye called on the conferences' attendees to effect positive change.
"Together we have to fight, to unite and to become one, and to communicate to solve our problems," Dr. Haye said.