An aging global population has all sorts of implications on the world. Whether the changes are financial, cultural, social — you name it — it's hard to overstate what a significant change a large aging cohort will bring to developed countries and developing countries alike.
As so many people get older, the medical world is perhaps one of the most affected — and the world of vision care is far from an exception. For example, the amount of cataract surgeries that will need to be performed in the coming years is only set to increase. At the same time, vision problems associated with aging, like presbyopia, will continue to rise in prevalence.
Traditionally, intraocular lenses (IOLs) have been monofocal, often requiring patients to rely on glasses for at least part of their vision. Some multifocal IOLs allow patients better near and far vision, but still miss the mark for all-around visual acuity.
Consequently, trifocal IOLs are becoming another valuable tool in a cataract surgeon's toolbox. Indeed, trifocals are increasingly popular in Europe and around the world for treating presbyopia. According to Dr. John J. DeStefano of Chester County Eye Care Associates, trifocal IOLs are outpacing other forms of IOLs for treating presbyopia worldwide. It appears that the trend will continue to accelerate as trifocals become more refined.
So, we'll talk briefly about the current state of trifocal IOLs and their implications for presbyopia. But first — why choose trifocal to begin with?
Intermediate Vision Matters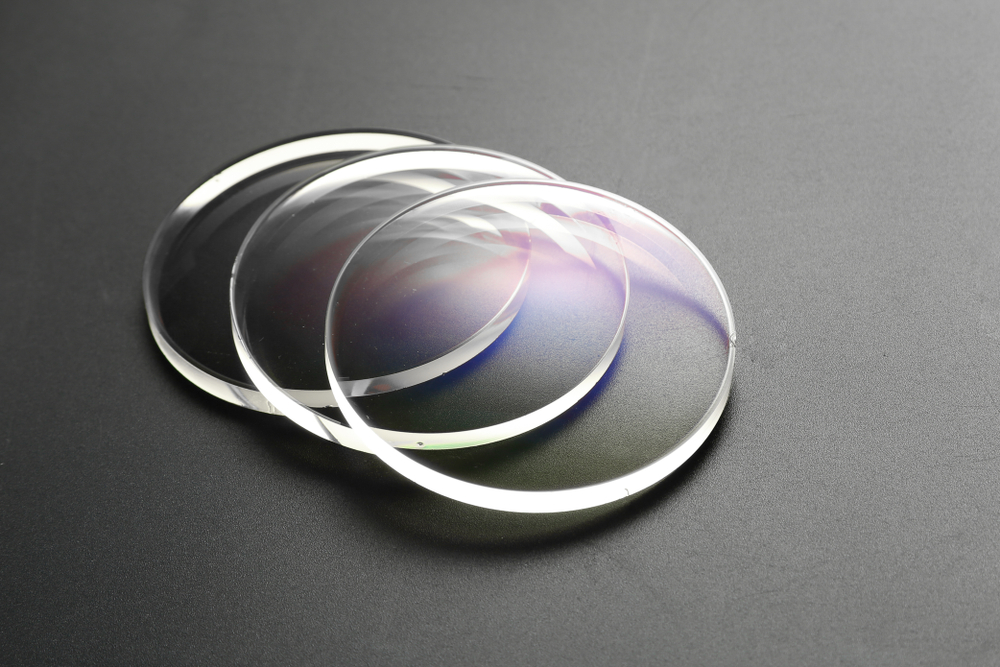 To say that gadget and technology use is important to people in this day and age is about as valuable as saying people need to breathe. Everyone's aware of it and only those who intentionally cut themselves off from the grid or live in otherwise tech-free environments avoid using gadgets entirely.
It turns out that between 60-80cm is the most common length at which people use devices like smartphones or laptops — which means that visual acuity at this range is exceedingly important at this point in time.
So, one major benefit for sufferers of presbyopia is the mid-range field of vision that trifocals offer. And their spectacle dependence rate is fantastic: According to a 2018 ESCRS paper, 86% of trifocal patients were spectacle-free at near vision, and above 95% free at both intermediate and long distances. Essentially, trifocals corrected vision at all important distances for users. So what's the catch?
The American Regulatory Hurdle
Multiple trifocal IOLs are available outside the United States, especially in Europe where they're quickly gaining popularity. These include the FineVision IOL (PhysIOL, Liege, Belgium), AT LISA, (Carl Zeiss Meditec, Jena, Germany), and AcrySof IQ Panoptix (Alcon, Geneva, Switzerland). However, as of now there is only one trifocal IOL available in the U.S.: Alcon's Panoptix IOL.
For many years, American ophthalmologists had to sit back and listen to success stories from across the pond while they waited for the rigorous (but sometimes ponderous) FDA to approve trifocal lenses. Indeed, Panoptix was only approved in August of 2019, so trifocal IOLs in general are still very new to U.S. markets.
Another Tool, or the Bee's Knees?
With trifocals outpacing other presbyopia-friendly IOLs in Europe, one wonders if they'll do the same in the U.S. given more time. And if the goal of a patient is simply to be spectacle-free — as well as reduce the risk of dysphotopsia, which trifocals do quite well — then why wouldn't they come to dominate the market?
Keep your eye on this space as these lenses are set to gain steam in the U.S., as well as other major ophthalmic markets like India. We're no financial advisers, but heck, this writer is considering making modest investments if other lenses were to clear regulatory hurdles.