As COVID-19 continues its nefarious course around the globe, the effects are rippling through just about every industry. In ophthalmology, most non-emergency surgeries have ceased — and while this is necessary for now, halting procedures can have unintended consequences.
In our continued coverage of COVID-19 and its effects on corneal transplantation, CAKE magazine and Geuder AG (Heidelberg, Germany) spoke with experts in Italy and Germany to learn how the pandemic is affecting corneal donor and transplantation there. (Geuder AG develops, produces and markets ophthalmic instruments and systems for the latest surgical techniques, including instrumentation for corneal transplant procedures.)
Ciao (Goodbye) Cornea Transplants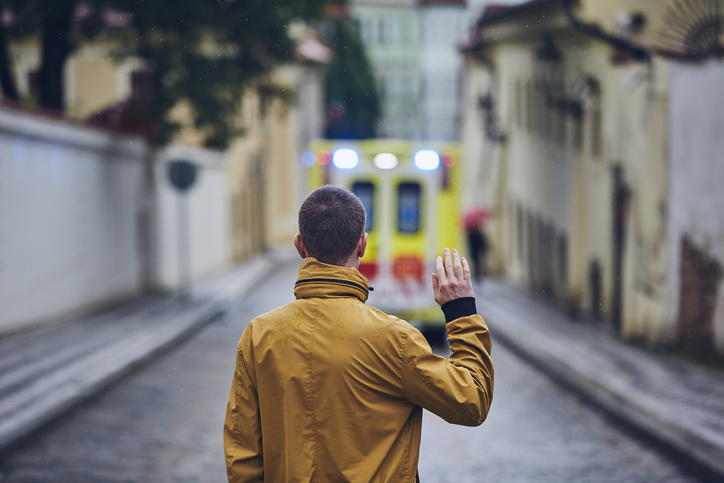 "At the moment, our transplant activity is 10% of what it was in the first half of February — and there is the risk that a number of tissue will not be used for keratoplasty because they are going to expire," said Dr. Diego Ponzin, Medical Director and Corneal Consultant, Veneto Eye Bank Foundation, Venice, Italy.
In Italy, he noted that the number of positive COVID-19 cases is still growing, but at a reduced rate. "We are probably seeing the beginning of the flattening or decline."
However, he doesn't expect the number of corneal transplant procedures to increase for months in Italy — and even once that occurs, he said that there will be a discrepancy in term of needs and the ability to satisfy them.
Meanwhile in Germany, Mr. Martin Börgel, CEO of the German Society for Tissue Transplantation (Deutsche Gesellschaft für Gewebetransplantation or DGFG), said their March transplant numbers were nearly normal, however that in April the numbers of both transplants and donations has totally dropped. "Now, we're doing half of what we normally do and I expect that will go on through the end of the month," he shared, adding that Germany might get back to 65-70% of its pre-COVID-19 transplants in May — if they're lucky.
Getting Testy with COVID-19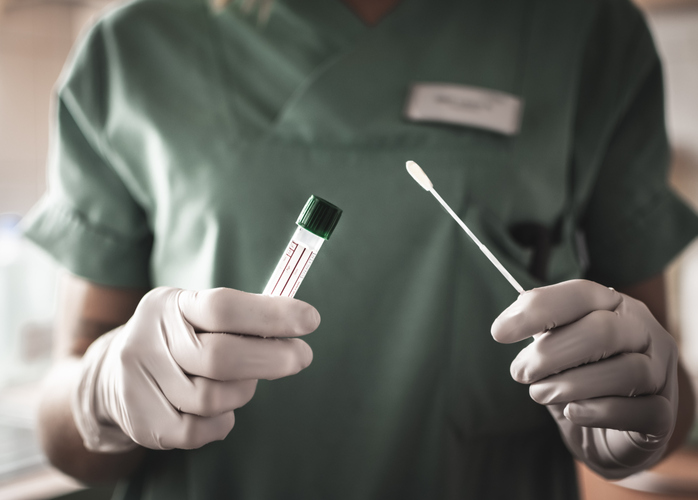 In addition to less transplants, increased safety measures have decreased the number of recovered donor corneas by about 50%. Plus, there are a lot of unanswered questions — like, can recipients get COVID-19 from donors? Do we need to test donor corneas? In most cases, corneas are not being tested because there simply aren't enough test kits available.
"The problem with testing donors is that it reduces the amount of swab tests available. Do you want to take away a test from someone else who needs it?" Mr. Börgel pointed out. Plus, he says the tests are made for living people, not post-mortem corneal donations. Instead, they follow the screening protocol established by authorities like the European Eye Bank Association.
"In our experience, the most important thing is serious and very consistent screening by medical doctors — and that you check the donor history. If there is any hint of going down the road to COVID-19, we skip the donor and we don't use that," he explained.
Testing aside, can the coronavirus even be transmitted through corneal transplantation? Dr. Silke Wahl, head of quality management at Eye Clinic Sulzbach, Germany, says no. "The responsible party in Germany [said] there is no sign that the coronavirus or COVID-19 is transmitted by tissue transplantation. Therefore, we think that our transplants are safe," she said. They are, of course, following other screening measures.
"We review their travel history, including affected countries like Italy, Spain and China," said Dr. Wahl. "We also ask relatives if the donor had contact with anyone who tested positive for COVID-19."
Dr. Wahl, like Mr. Börgel, agreed that there simply aren't enough test kits to use them on donated corneas. "We found a laboratory that was willing to do the tests for us, but it's difficult to get enough test kits, so that's also a reason why we decided not to do it."
In Italy, Dr. Ponzin said they have also become more selective in evaluating the clinical history of potential donors. And unlike his colleagues in Germany, they are testing their donor corneas for COVID-19: "We swab every donor for genetic testing and genetic research of the virus," he said. After a negative COVID-19 test, the donor tissue can then be released for use.
"We have sufficient tests available because we have a reference laboratory that is very effective and is providing us the material," explained Dr. Ponzin, adding that they do not test the recipients. Rather that is left to the discretion of the treating surgeon or hospital policy.
An Elective Emergency?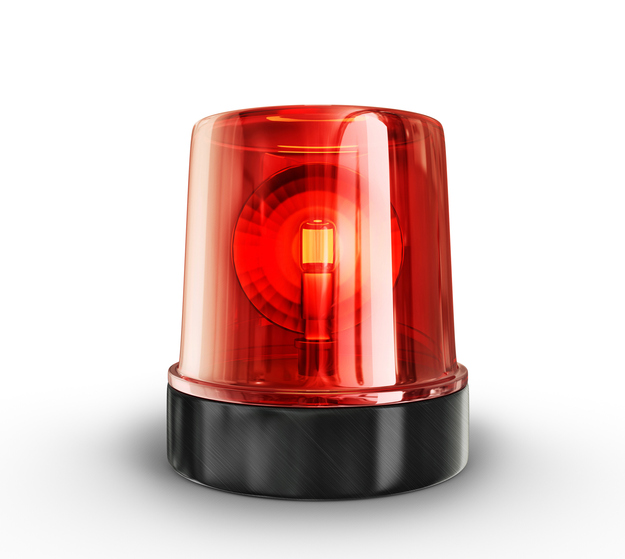 In the age of emergency-only surgery, which procedures get that urgent status seems to vary. While many have reported a decline in corneal transplants and DMEK grafts, Dr. Wahl notes the opposite.
"At the moment, we don't have an actual decline. We just know that at some hospitals they are not doing transplantations at the moment. But we [at the Eye Clinic in Sulzbach, Germany] are not reducing surgeries, everything stays normal for transplantation," she said. "The DMEK, or corneal transplantation, is not an elective surgery. So, if the patient needs it, we are doing it if we can."
In addition, postponing corneal transplantations can actually result in an emergency scenario. "If you start to postpone elective patients, some will become emergency cases — these people need their transplantations," said Mr. Börgel. "That's what we're seeing now: Some of the cases are becoming close to urgent, so their surgeon is deciding to do the operation now (depending on the resources they have in their hospital)."
It's clear that the definition of a "cornea emergency" varies, along with the capabilities of the hospitals in different regions. In Italy, Dr. Ponzin says that emergency cases could include perforation or impending perforation, as well as infections that require keratoplasty. "Perhaps a keratoplasty that is producing pain or suffering, or for some degenerative conditions that produce significant pain. But besides those, all other procedures are elective," he added.
According to Mr. Börgel, things will (hopefully) begin to normalize over the summer. "Our expectation is that the summer break will not really be a summer break. We think a lot of hospitals will restart their transplantation programs at that time."
An Eye on Storing Donations
The loss of donor corneas – either from expiry or red flags during screening — is a hard pill to swallow. So, will the pandemic change the way cell cultures are stored?
According to Dr. Ponzin, there should definitely be research into ways of storing tissue for a longer time period. "This would probably be a strategy that could ensure our survival. And we are also committed to our donor's families," he shared. "Regardless of the epidemic or not, it will be very disappointing for them to know that the tissue of their beloved could not be used because we couldn't store it beyond our current capabilities." Currently, cornea donations can only be stored for about one month.
Meanwhile, Mr. Börgel says that cell culture system in Europe is quite good; Dr. Wahl agreed that it's not something they're considering either. "If the crisis was recurring then we would think about changing the media," concluded Dr. Wahl.