At Media MICE, it would be fair to say that we don't really have special correspondents for specific topics Sure, some of our writers are more likely to write for one of our publications than others; however, in the case of this particular writer (the one behind this article), there is an argument that he is a special correspondent: For strange cases and sexually transmitted diseases.
Yes, it all started as a joke two years ago when I described ocular syphilis as "not everyone's favorite idea of a medical malady." Since then, my rather unhealthy interest has been maintained and has now also branched out into articles on ocular manifestations of HIV, herpes, and anything else that could be described as "icky" or strange — like eyeball tattoos. So, when the opportunity to throw this (probably) sick-minded dog a bone and let him geek out over herpes simplex virus (HSV) … the editorial staff knew not to let a sleeping dog lie.
A Long Name Makes for Big Content
Let's start out with an alarming fact: You probably have HSV-1 already. That's according to Dr. Zachary J. Zavodni, the medical director of The Eye Institute of Utah located in Salt Lake City. This mic-drop of information, which stated that up to 90% of adults will have contracted HSV by the time they reach the age of 60, was delivered during his presentation titled Is This Herpetic Eye Disease? What is My Treatment Algorithm in HSV or HSV Epithelial, Stromal, Endothelial Disease?
Yes, that's a long title and yes, that's rather a lot of punctuation too, but the name lives up to the huge amount of fascinating information contained therein. The presentation was made during the American Society of Cataract and Refractive Surgery (ASCRS 2022) conference in Washington D.C..
So, let's start off with that horribly high rate of 90% — which isn't really that surprising given that up to two-thirds of primary infections are asymptomatic. In fact, stromal HSV keratitis is, according to Dr. Zavodni, the leading cause of infectious corneal blindness in the developed world, so looking out for the risk factors is essential.
These include fever, immuno-compression, diabetes mellitus, atopy, surgery and or trauma, and topical medications like steroids. Recurrence is a real problem with HSV keratitis too, starting at up to 32% at one year in adults, but rising to up to 50% at five years, and over 60% at 20 years, so educating patients about this is crucial.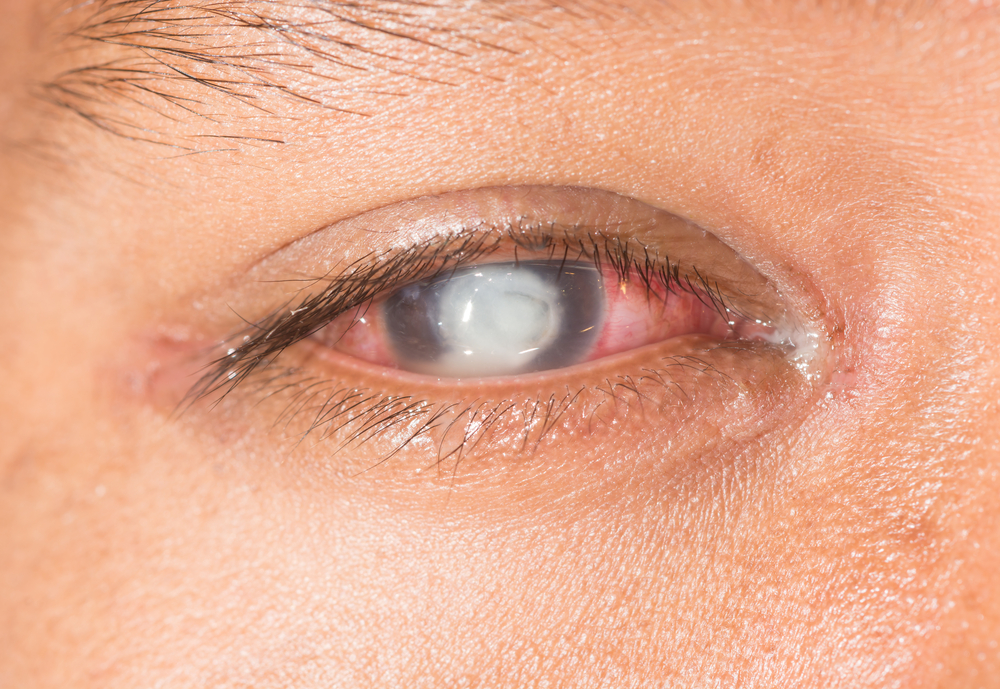 Watch Those Steroids!
As for treatment, Dr. Zavodni had some great advice for HSV keratitis, especially of the epithelial variety. He emphasized that clinicians should avoid using topical steroids, and instead focus on topical antivirals like trifluridine (1.0% Q 2 hour) and gancyclovir gel (at 0.15% strength applied five times daily). He also recommended the use of oral antivirals as well, like acyclovir and famciclovir.
Then our good doctor went onto HSV's less well known, but no less icky cousin, herpes zoster ophthalmicus, a viral disease characterized by a unilateral painful skin rash. For this rather shingly little critter, Dr. Zavodni recommended that oral treatments be applied if only cutaneous lesions are present. These treatments include acyclovir at 500 mg five times daily, among others.
However, if varicella zoster virus (VSV; characterized by stromal inflammation and can result in neovascularization and scarring) stromal keratitis is present, a different treatment pathway is required. As this is very similar to HSV stromal keratitis, it would be recommended to use a balancing act between a topical steroid and oral antivirals. Dr. Zavodni also pointed out promising developments in the development of the Zoster vaccine.
And our doctor finished on this point: The potential of the zoster vaccine could not be overstated. Indeed, he reported that in a 2017 trial, the vaccine was 90% effective against shingles and was effective at the same rate in mitigating neuralgia. Kudos to those results, and kudos to Dr. Zavodni for his presentation!
Editor's Note: The Annual Meeting of the American Society of Cataract and Refractive Surgery (ASCRS 2022) took place in Washington D.C. from April 22-26. Reporting for this story took place during the conference.